Amalfi Coast, Positano, Sorrento, and more make this guide the best of Southern Italy.
It's hard to find a more luxurious destination than Southern Italy, with its rolling hills, stunning seaside views, and rich history.
Two of our Luxury League members count Southern Italy as a favorite destination. Kirk Lewis of the Lewis Group and Todd Grossman of Compass give us their Luxe Tips on what to see and do in Southern Italy.
---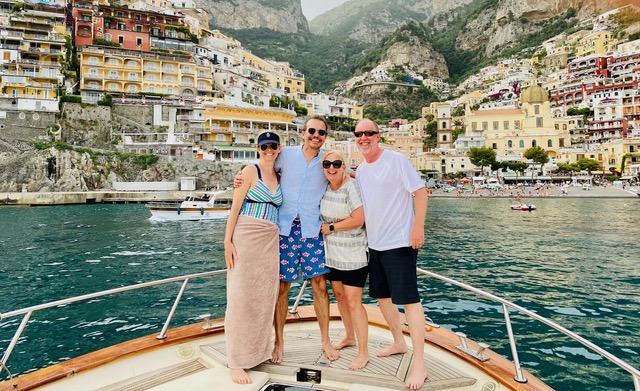 ---
When to go to Southern Italy
Thanks to its year-round temperate climate, the season doesn't matter too much when it comes to Southern Italy. However, it's important to note that summer is usually when most of the big festivals happen.
If you want to attend any of these festivities, make sure to book your tickets well ahead of time! If you're just visiting for a few days without any particular event on your agenda, spring or fall would be best.
Kirk's Haute Tip – Go when it's cool enough to walk to the top of Positano for beautiful views and fabulous restaurants.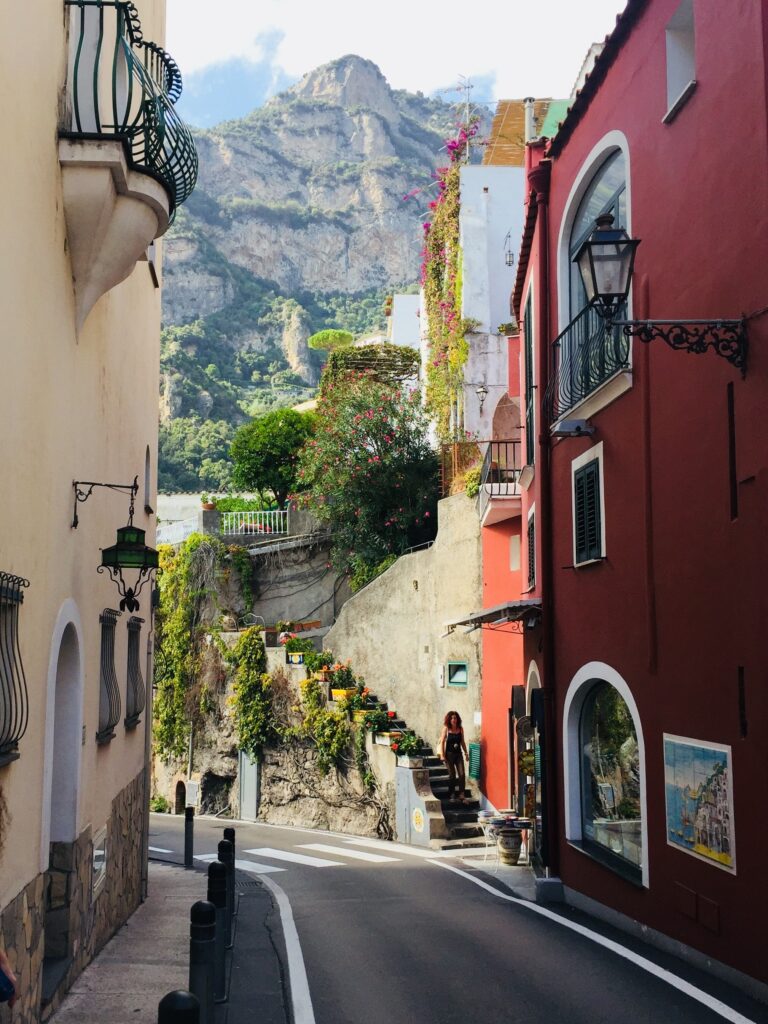 How to Get Around Southern Italy
If you want to see some of the country's most beautiful and popular sites, there are plenty of ways to get around. You can take a train, hire a driver or tour guide, or explore on foot.
Todd says, "My first time to Europe was via a luxury cruise ship, and highly recommend this as being your first way to travel to Europe. I kicked and screamed and my wife twisted my arm, and glad she did, as I would not recommend seeing Europe any other way for the first time. You cover a lot more land, and find out where you want to travel back via land, as there is so much to see."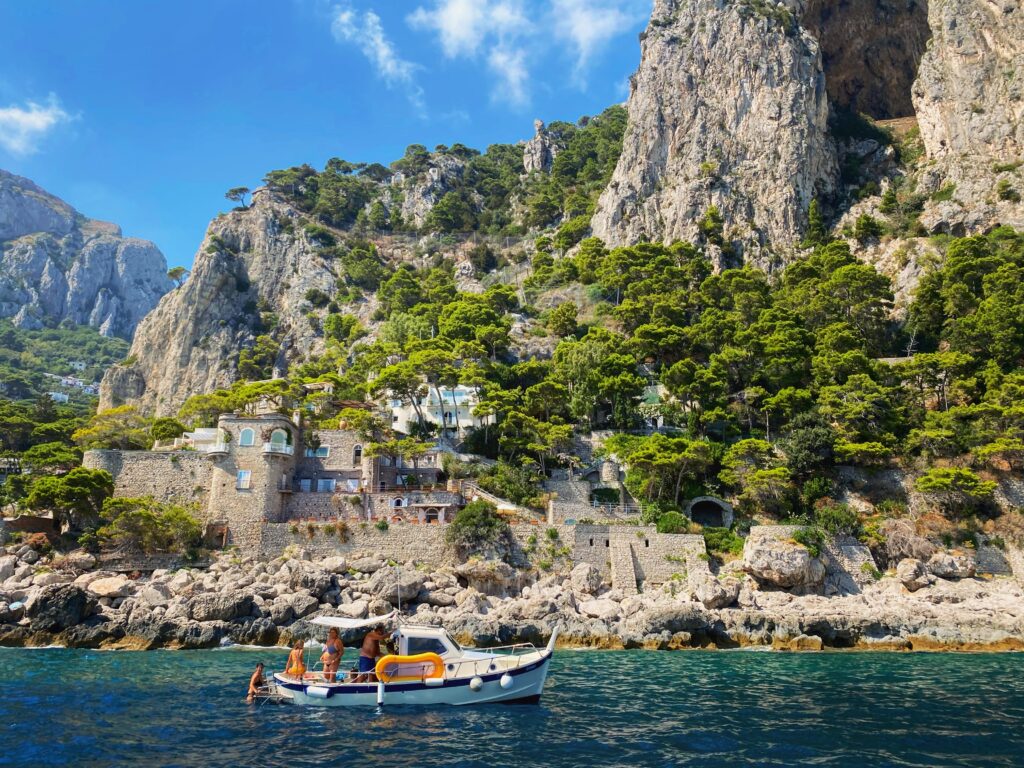 What to See in Southern Italy
Southern Italy is a region of breathtaking landscape, exceptional food, and unique history. The popular Southern Italian cities include Naples, Positano, Sorrento, and Capri Island. These cities are packed with breathtaking views and heritage. Naples is rich with ancient history and is home to the UNESCO World Heritage Site, Pompeii. The Amalfi coast in southern Italy is often considered by many to be the most beautiful place in the world, overlooking long stretches of Mediterranean coastline. In Positano, guests can enjoy delicious cuisine at any one of its many restaurants or bask in its stunning views while they sip on locally produced limoncello at one of its many outdoor cafes. Capri offers enchanting natural beauty and quaint streets perfect for exploring.
Todd's Haute Tip – Everywhere you dine is amazing, but when you find the little bistros outside of the main tourist areas, the food is incredibly fresh with an unforgettable ambiance.
Where to stay – Luxury Hotels in Southern Italy
Traveling through the Amalfi Coast and Southern Italy may find you in a different village every day. We recommend staying in a charming villa for an authentic Italian experience. Top Villas offers short and long-term rentals on the Amalfi Coast and Sorrento Coast. Staying at any of these will allow you to feel like a local and get the best of the Southern Italy experience.
Kirk's Haute Tip – Stay at the Monastero Santa Rosa in Conca Dei Marini. This stunning property is between Amalfi and Positano. It started as a 17th-century monastery, yet now offers intimacy and luxury with extraordinary cliffside views.
---
The Best of Amalfi Coast
The best way to experience the Amalfi Coast is by boat, and many tour companies can take you on a day-long excursion. You can choose a private or group tour with lunch included, or opt for a half-day trip. Visit Positano, Ravello, and Praiano before ending your journey in Sorrento. For an alternative view of the coast try hiking up Montecristo's Mount Cervati, with its stunning views of the Bay of Naples and Mount Vesuvius.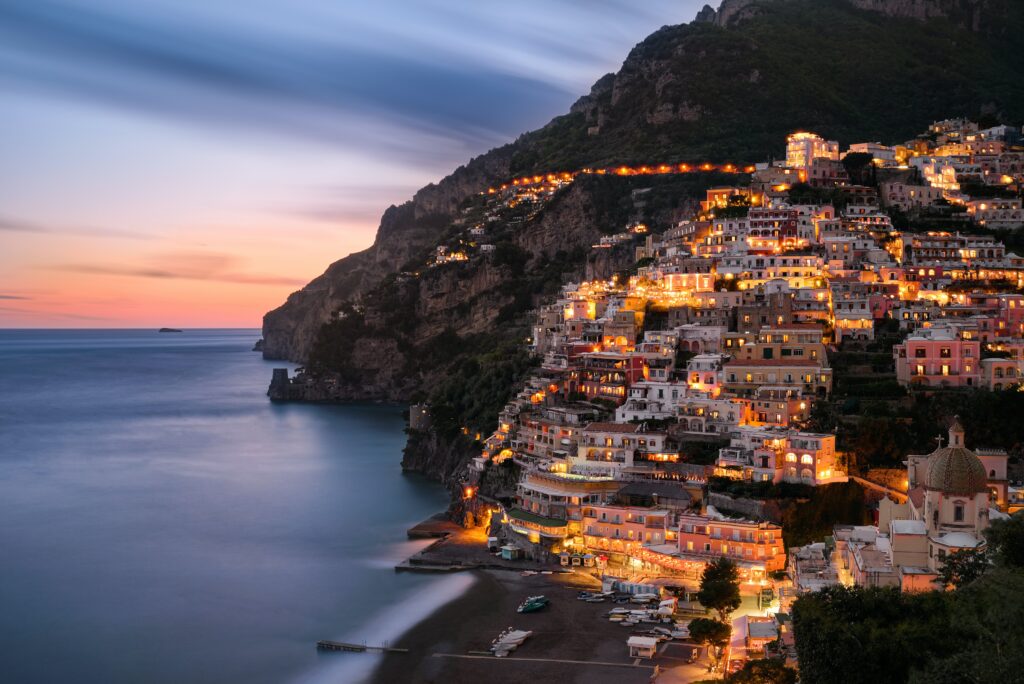 The Best of Positano
Positano is a colorful picturesque fishing village on the Amalfi coast of Italy, with a vibrant local culture and lots of year-round sunshine. It's an ideal destination for couples looking for a romantic getaway or those who want an escape from the crowds. The town was founded by ancient Romans in the 9th century, though now it's better known as one of Italy's top tourist destinations. Enjoy limoncello liqueur made from Amalfi coast lemons. Stroll through one of Positano's charming squares or refresh yourself at the natural rock pool on its southernmost point, Spiaggia Grande di Ravello.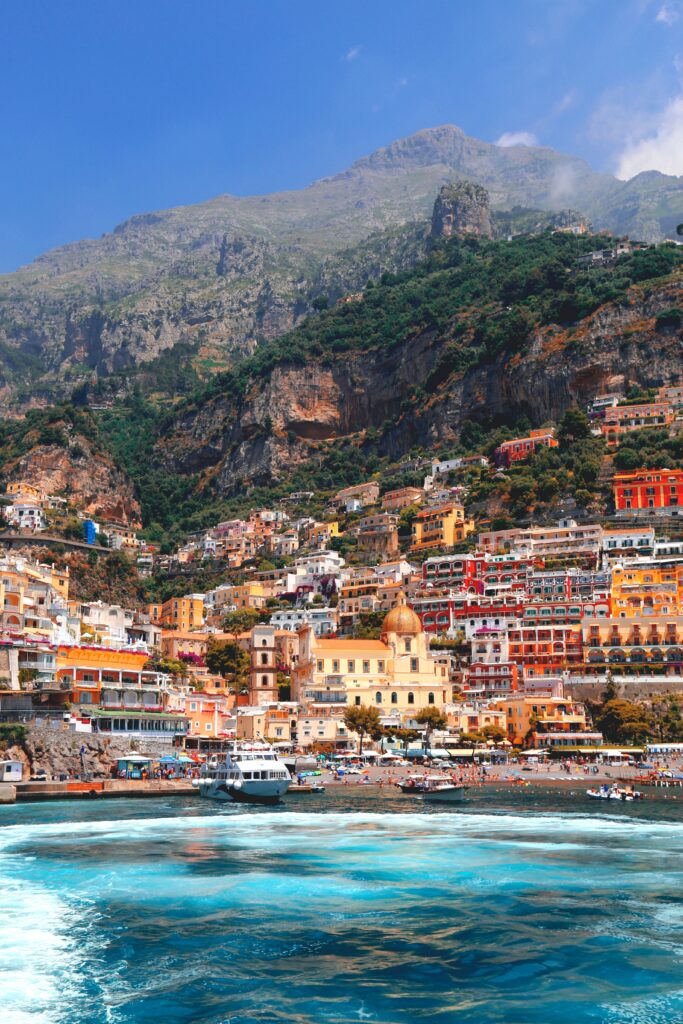 The Best of Naples & Pompeii
Naples and Pompeii are two of the most well-known destinations in Southern Italy. Naples is a bustling city that holds a few cultural treasures such as the San Carlo Theatre and The National Museum of Capodimonte. However, many travelers choose to skip seeing Naples in favor of visiting Pompeii for a historically rich day trip.
In Pompeii, visitors can experience an excavated Roman town frozen in time by Mount Vesuvius' eruption on August 24, 79 AD. Nearby is Herculaneum, which was also buried but rediscovered centuries later. The excavations at these sites are ongoing and provide a glimpse into Roman life, art, and culture that we don't have for other ancient civilizations. These two sites make up one of the most important archaeological zones in the world.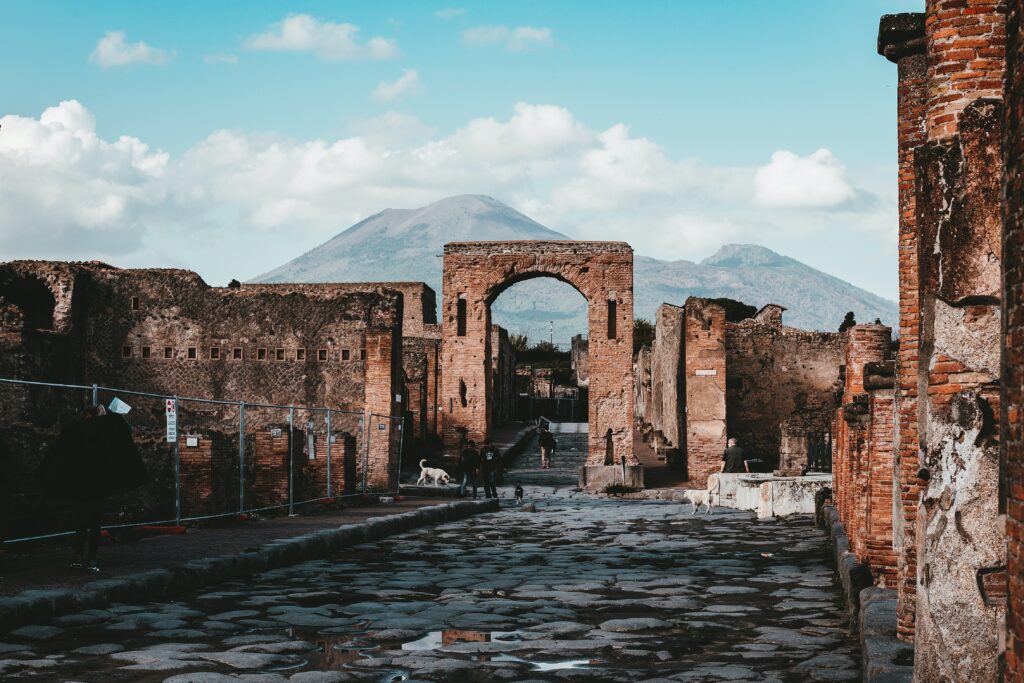 The Best of Salerno
Salerno, just outside of Naples, is a very popular destination for tourists, especially during the summer. Seek out your Napoli pizza here in Salerno.
Salerno has a long and rich history that dates back as far as 700 BC. Although there are many great tourist attractions, such as the San Paolo fortress or Pompeii National Archaeological Museum, perhaps the best attraction that Salerno offers is walking along the coast. There are numerous beaches with crystal clear waters.
Nearby towns like Castelcivita and Sanza offer nice stretches of white sand perfect for sunbathing. However, if you're looking for more than just beach time, then head on up to Bosco di Montella where you'll find crystal clear waterfalls and breathtaking views of the countryside.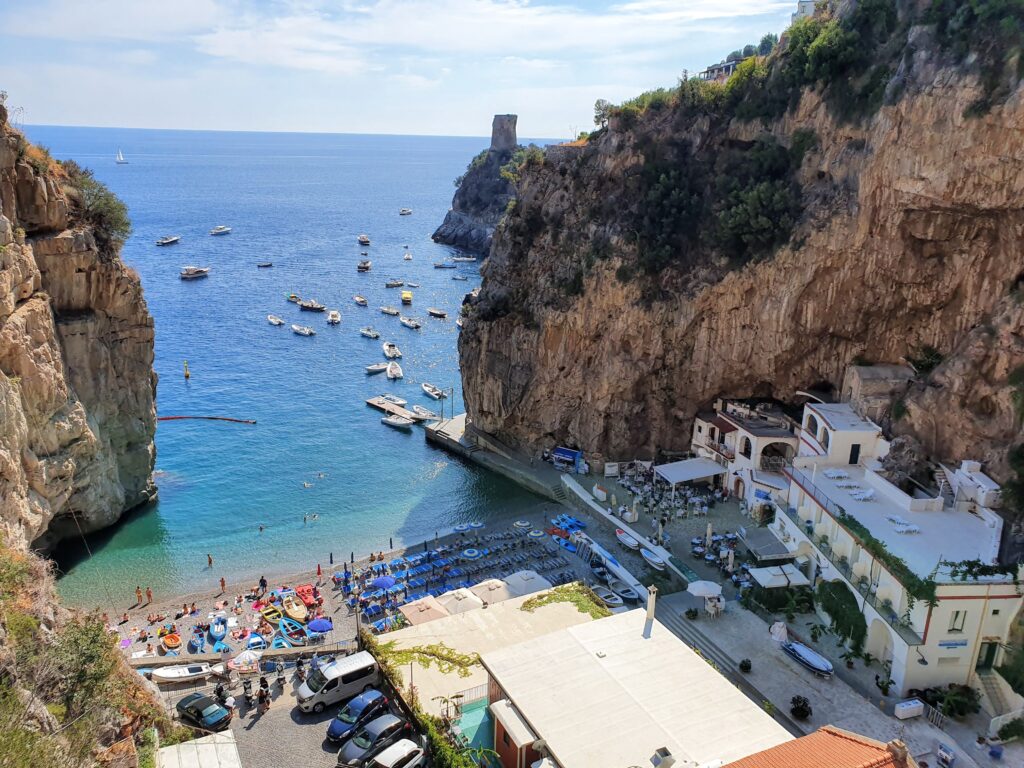 The Best of Sorrento
Sorrento, a quaint town on the tip of the Amalfi Coast, is a favored destination in Southern Italy. With its picturesque setting and great shopping opportunities, it's easy to see why this coastal town attracts so many visitors. Make sure you visit Piazza Tasso for its atmospheric old-world charm, taste some of Sorrento's famous limoncello liqueur, and stop by Marina Piccola Beach for a fun day at the beach.
Sorrento is Todd's favorite city with all the charm of an old-world Italian fishing village.
Todd's Haute Tip – Head up to the Top of The Hills and have homemade pasta and the freshest Italian food and wine. They will ask if you drink red or white, and if you both drink something different, they will bring you both a bottle. The food is amazing and amazingly cheap!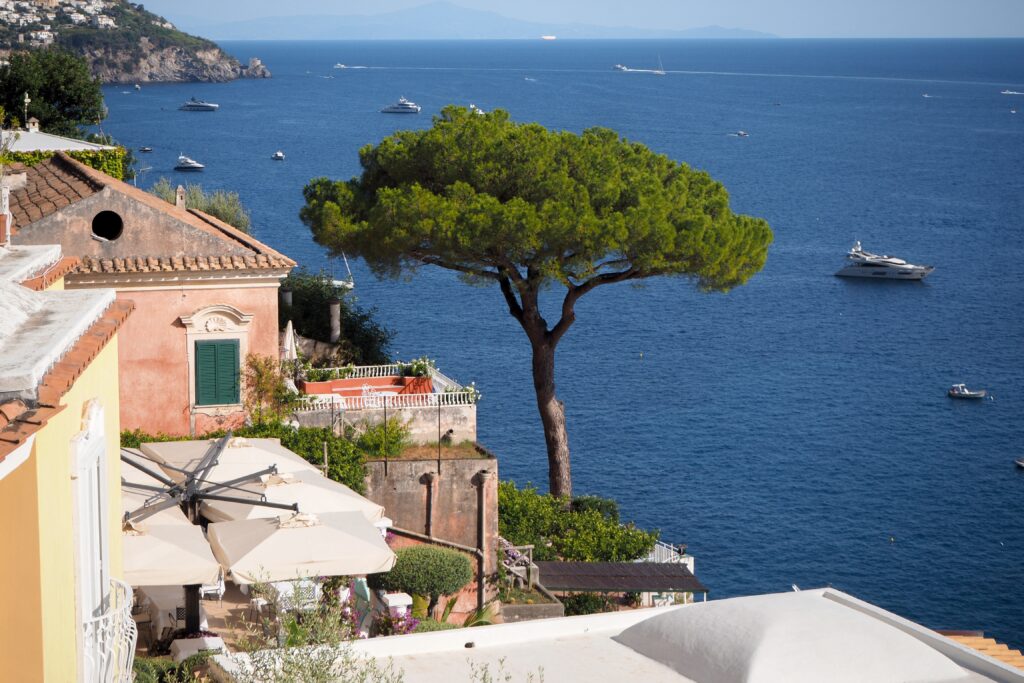 The Best of Capri
The best way to experience Capri is with a stay at one of the luxury hotels. From there, you can take day trips around the island or enjoy a few days of relaxation before returning home.
When exploring Capri make sure to take a ferry ride across the Bay of Naples to explore Ravello and then make your way back up the mountain via Anacapri.
Take an excursion across Via Krupp in Anacapri where you'll be greeted by spectacular views of cliffs, seaside coves, sheer rocky crags, olive groves, and vineyards.
---