A detailed look at why Croatia is one of Monica Fabio's favorite luxury destinations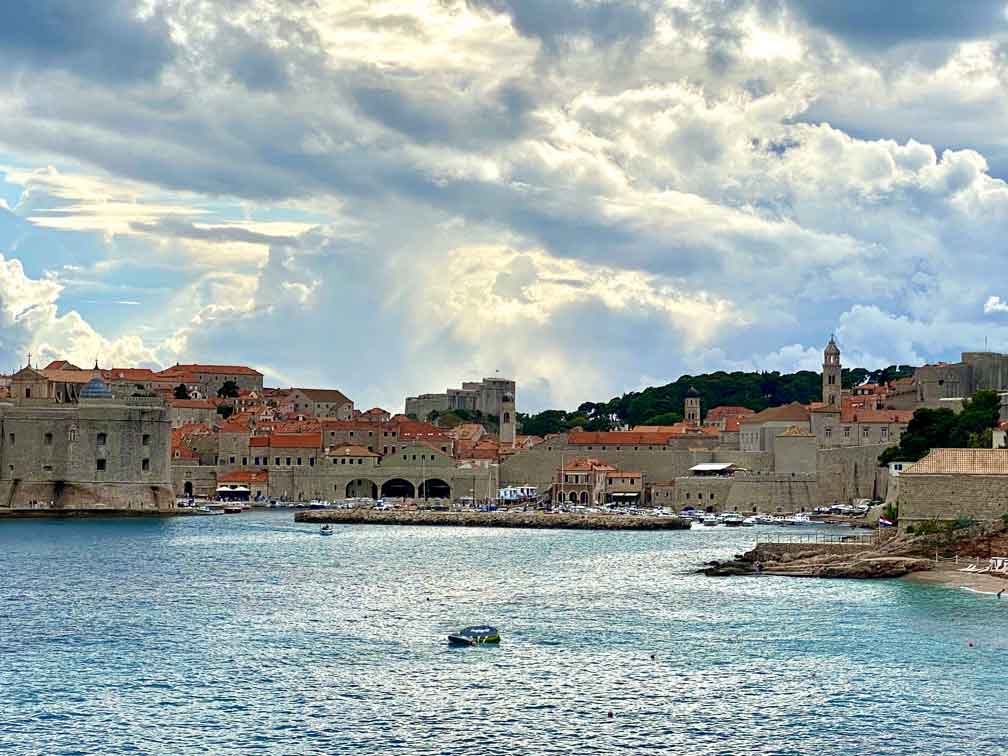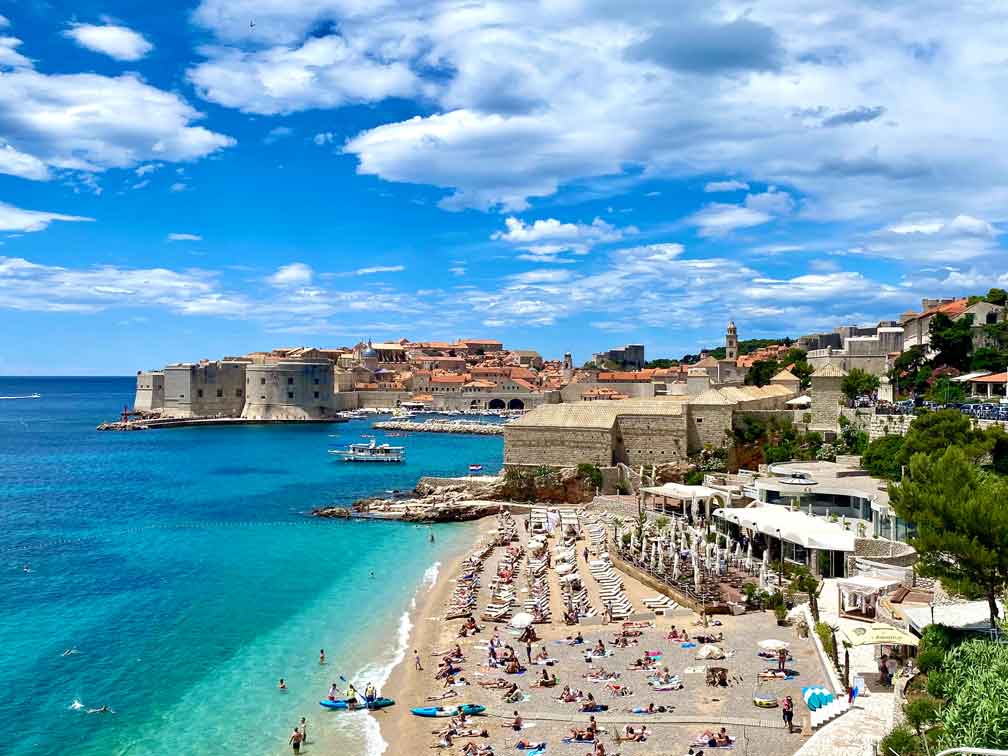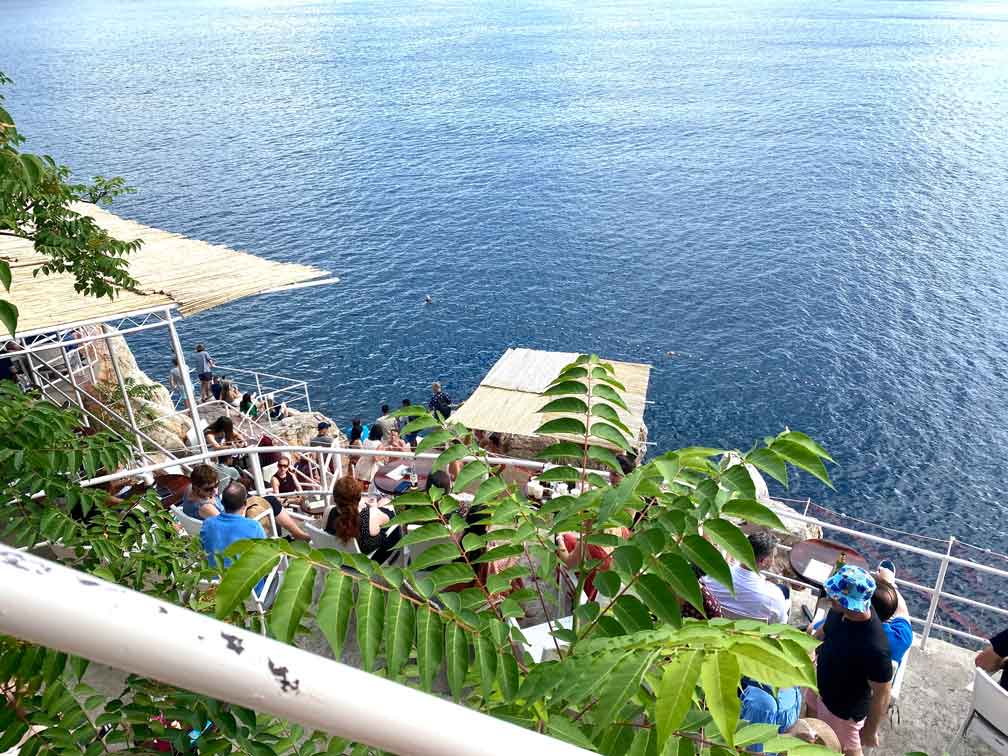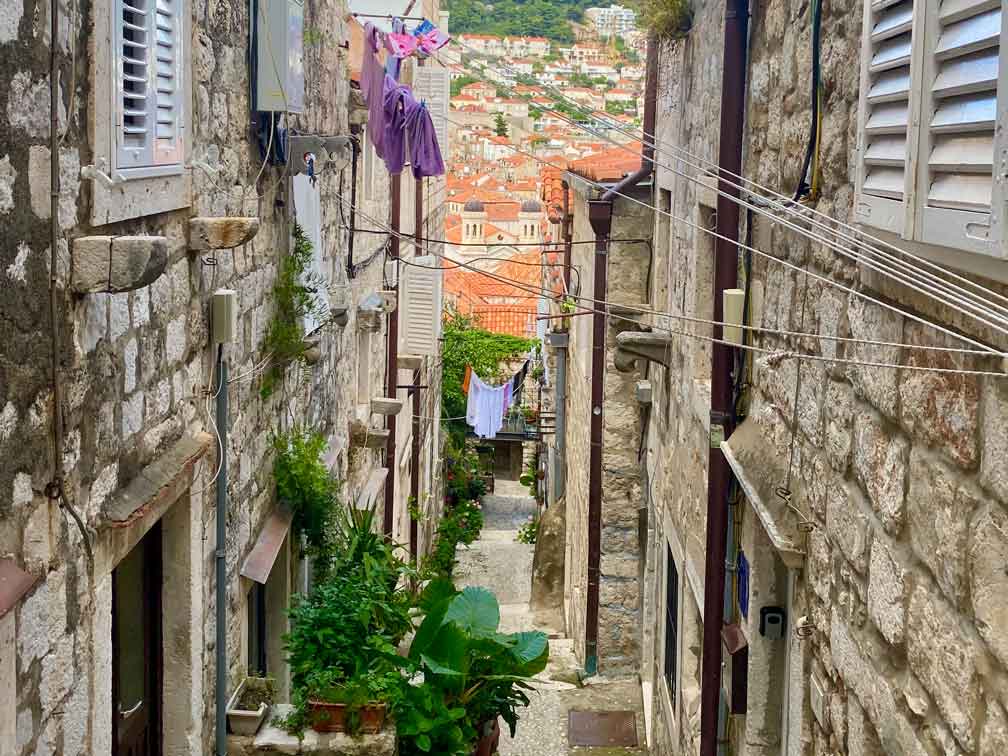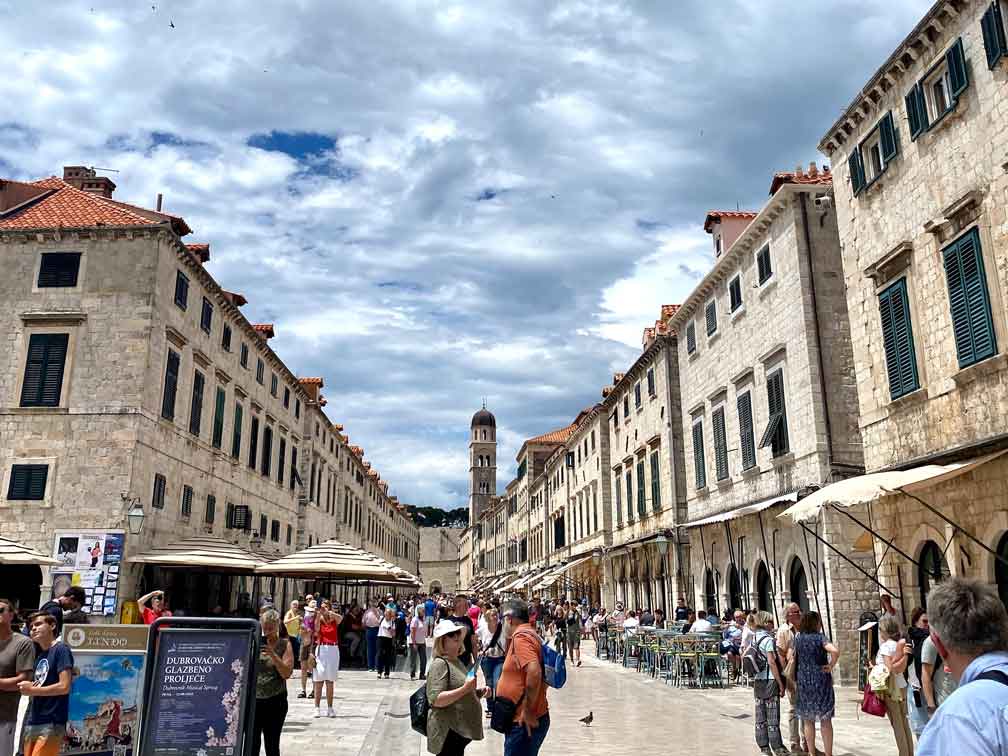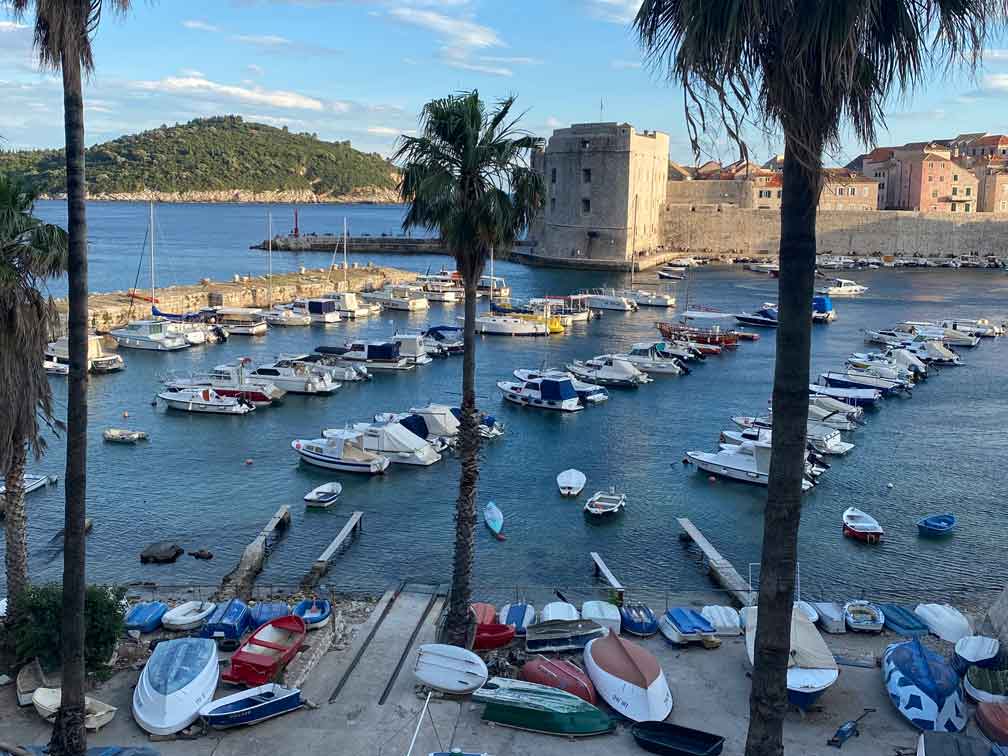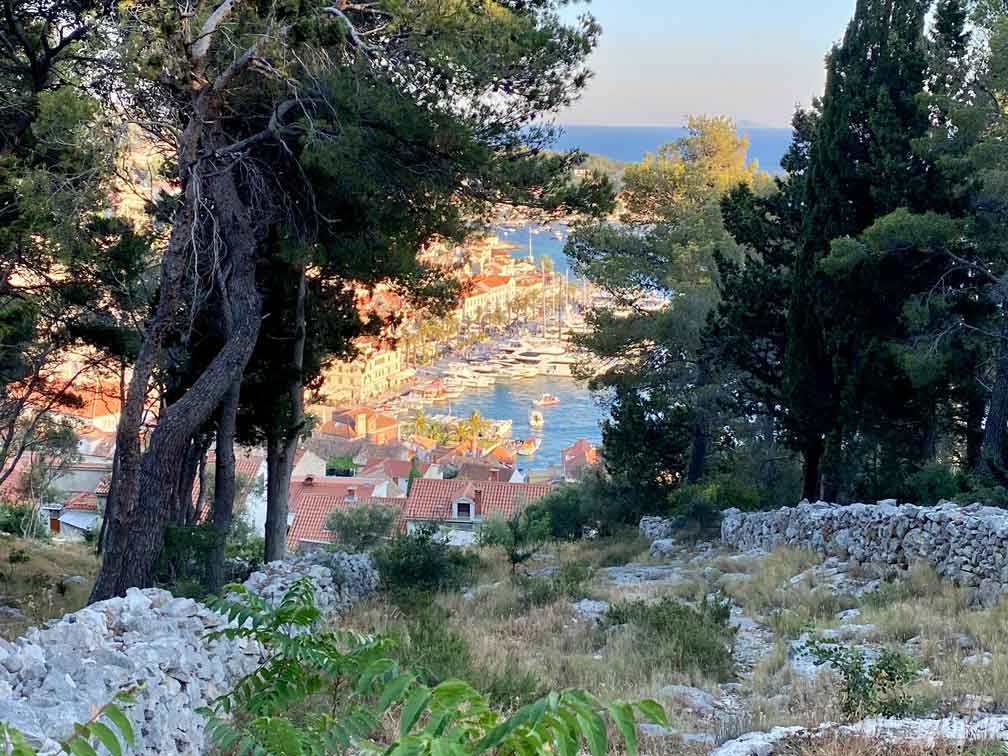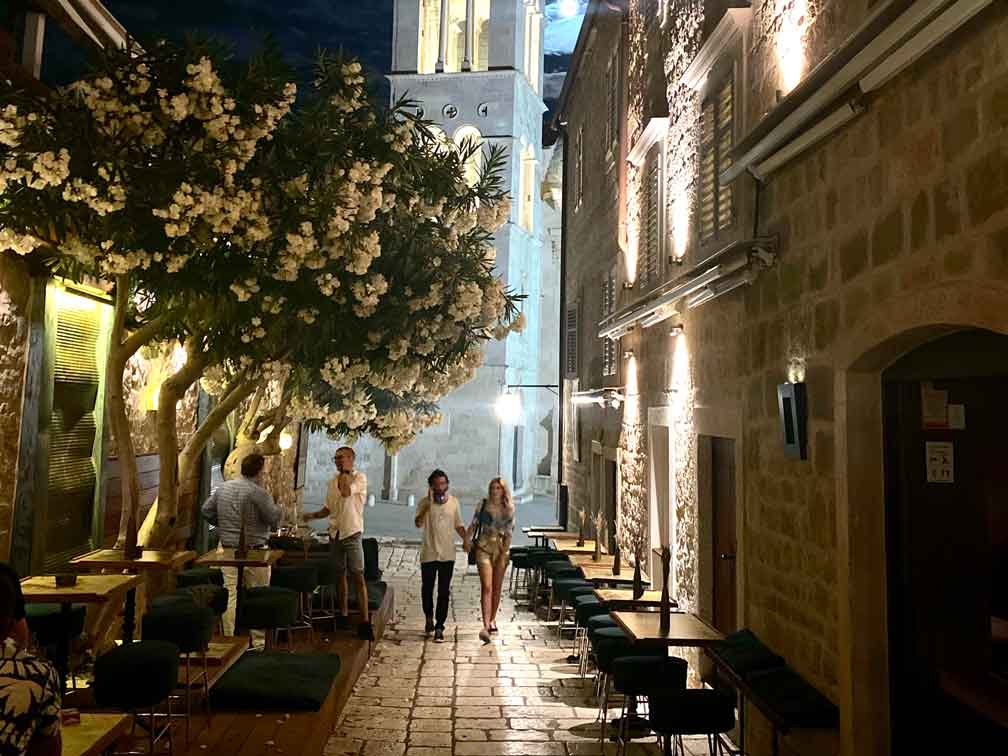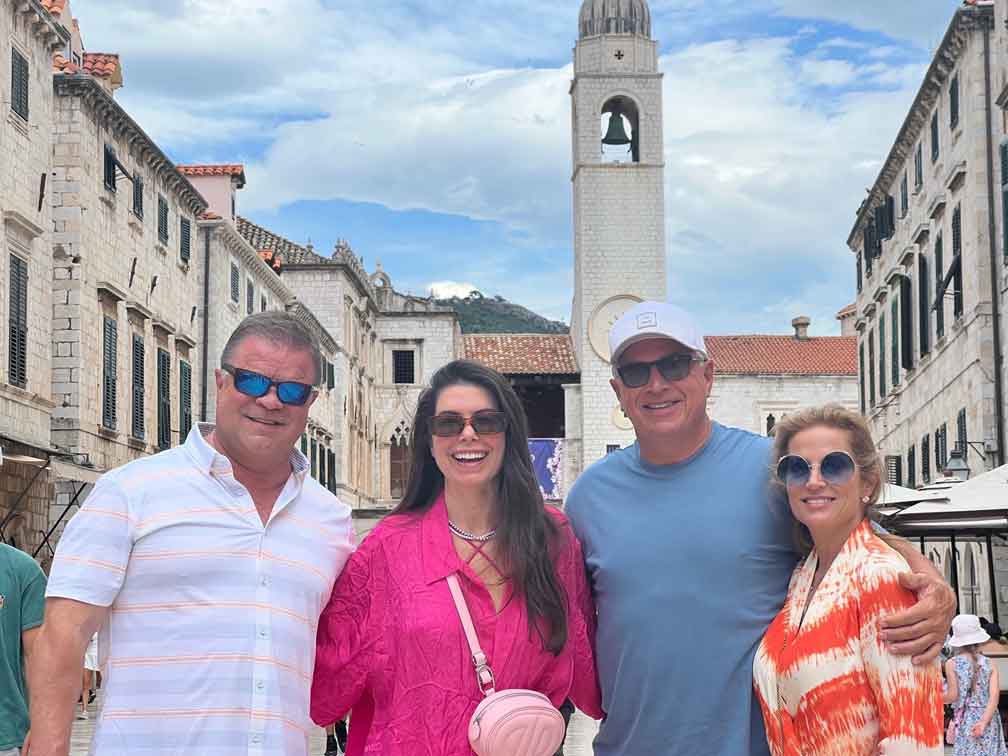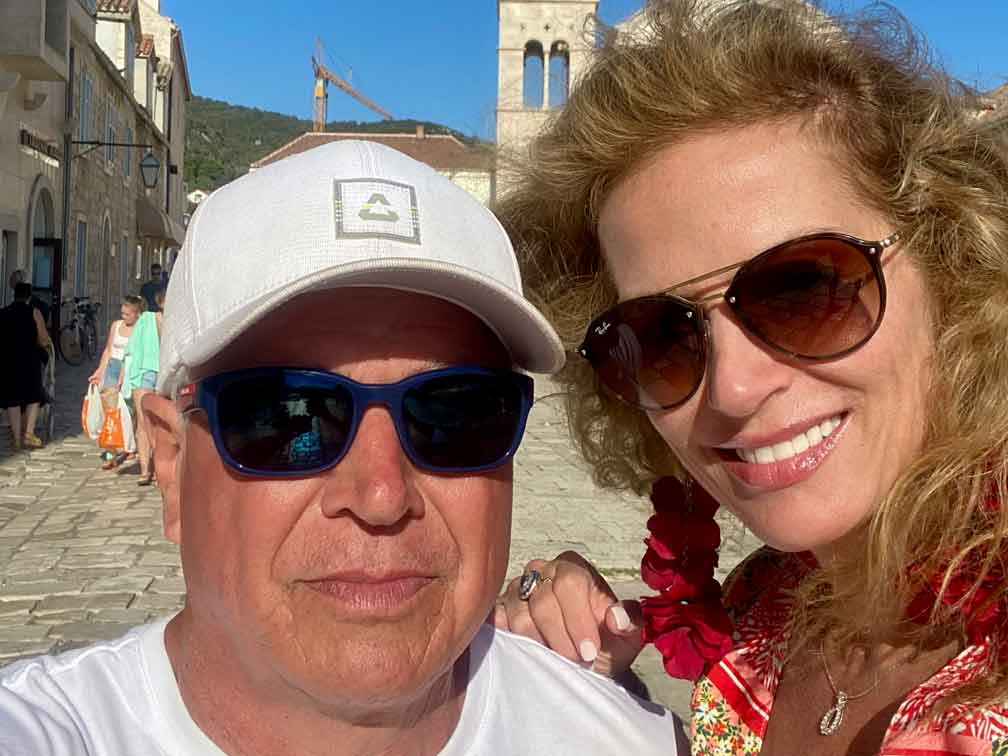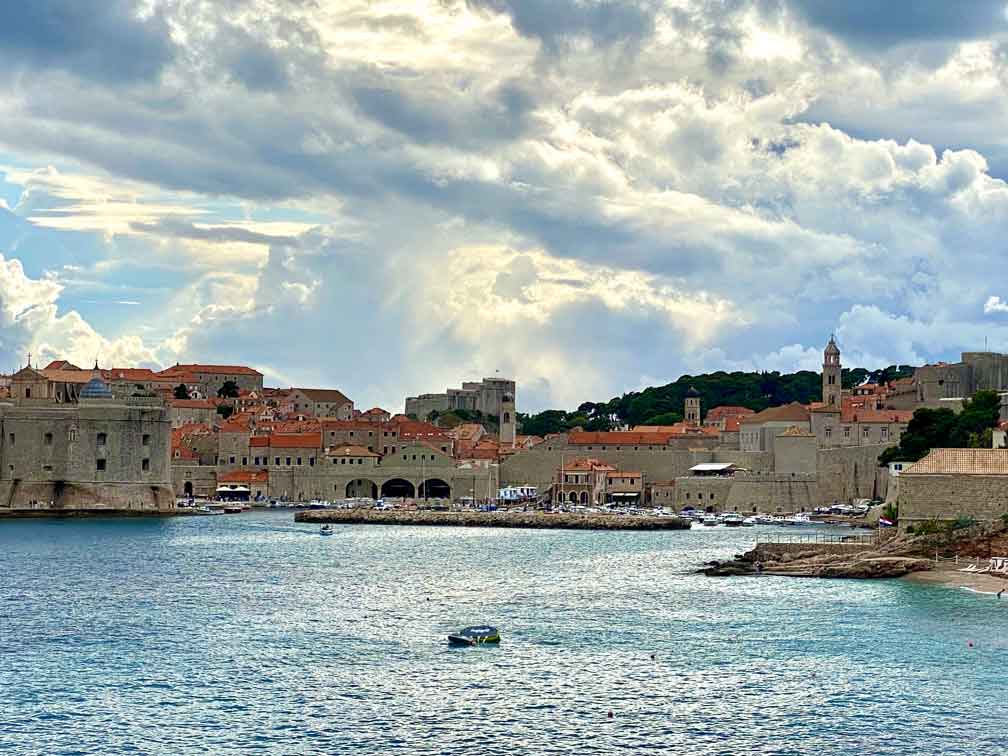 Croatia is one of the most popular luxury destinations in Europe and with good reason! The sun-drenched Adriatic Sea boasts captivating beaches and crystal clear waters, while medieval cities like Dubrovnik hold UNESCO World Heritage sites and offer unique sightseeing opportunities. Luxury League member, Monica Fabio shares her guide for the best luxury trip to Croatia, including a must-do luxury yacht rental, plus tips for how to get there, where to stay, what to do, and what not to miss.
When To Go to Croatia
The best time to travel to Croatia is between May and September. The weather is the warmest and the days are the longest, making it ideal for exploring everything that the country has to offer.

Monica's Haute Tip – Visit early to mid-June. The moderate climate made it a lovely time to visit, yet the European tourists had yet to arrive. It is typically busier the later you visit during summer, so be sure to book your trip well in advance.
How to Get to Croatia
Flights from Austin are available direct to Frankfurt. From there you can either fly into Zagreb and connect to Split or Dubrovnik. Alternatively, you can start your vacation in Zagreb, Croatia before using ground transportation to Split, Hvar, or Dubrovnik.
How to Get Around Croatia
There are many ways to get around Croatia, but the best way to see the country is by yacht. You can charter a yacht for your group and explore the coast at your own pace.
Alternatively, there are plenty of luxury hotels in Croatia that offer their own private beaches and boats for guests to use. If you're looking to travel in style, then consider one of these options.
Where to Stay – Luxury Hotels in Croatia
There's no shortage of luxury hotels in Croatia, but if you're looking for something truly special, Monica recommends the Excelsior Hotel in Dubrovnik. This waterfront hotel offers spectacular vistas and a desirable location with sunset views of the old town. It's a short walk to the old town for sightseeing and walking the fortress walls where Game of Thrones was filmed.
In Split, Monica enjoyed the Hotel Park for its excellent location to the stunning Split beaches and historical buildings.

However, Monica raved about her stay aboard a chartered yacht Rara Avis. It has all the convenience of home, with the added convenience of traveling between ports without switching hotels. Imagine viewing the numerous historical terracotta-colored buildings scattered along the hills from your turquoise water location. Tuck into a cove at night for twinkling lights along the shore and above for a truly private and romantic setting.
What to See in Croatia
From the rolling hills of Istria to the party beaches of Hvar, there's something for everyone in Croatia. For luxury travelers, there are plenty of five-star hotels and swanky resorts to choose from. And for those who want to explore the country by yacht, Monica's personal favorite, many charter companies can make your dream a reality. Here's a look at some of the best luxury travel experiences in Croatia.
The Best of Hvar – Monica's Favorite Stop in Croatia
Hvar is a beautiful Croatian island that's well-known for its elegant restaurants, cobblestone streets, unique shops and boutiques, luxury hotels, and yachts.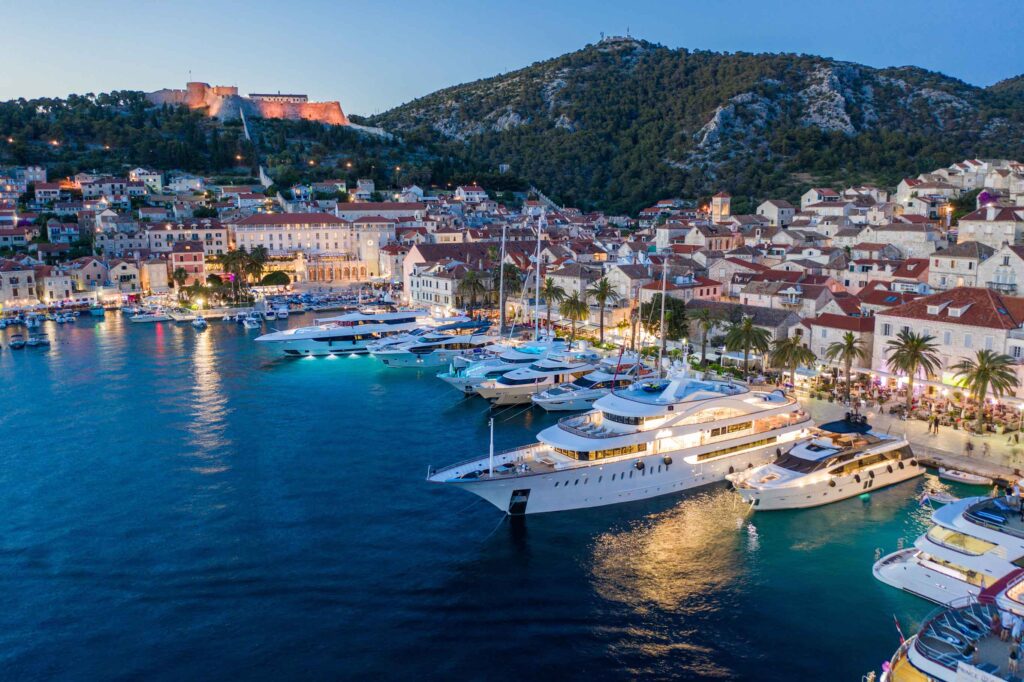 According to Monica, here are the best of Hvar:
Monica's Haute Tip – Anchor at port a night or two. This made touring the city and enjoying the bars and restaurants extra convenient while getting to people watch from the back of the boat.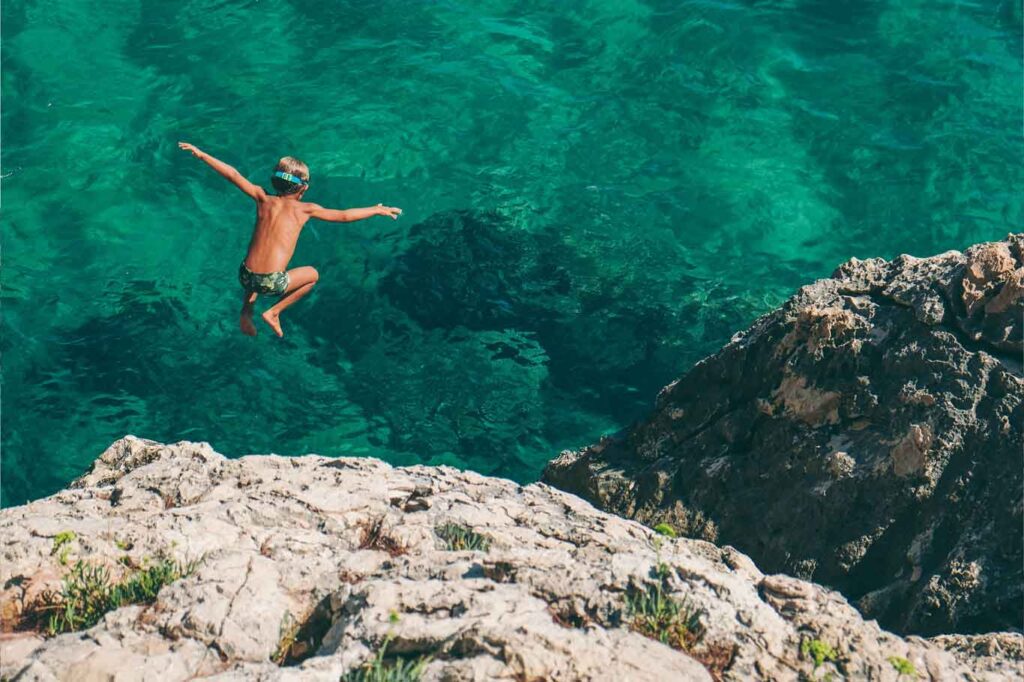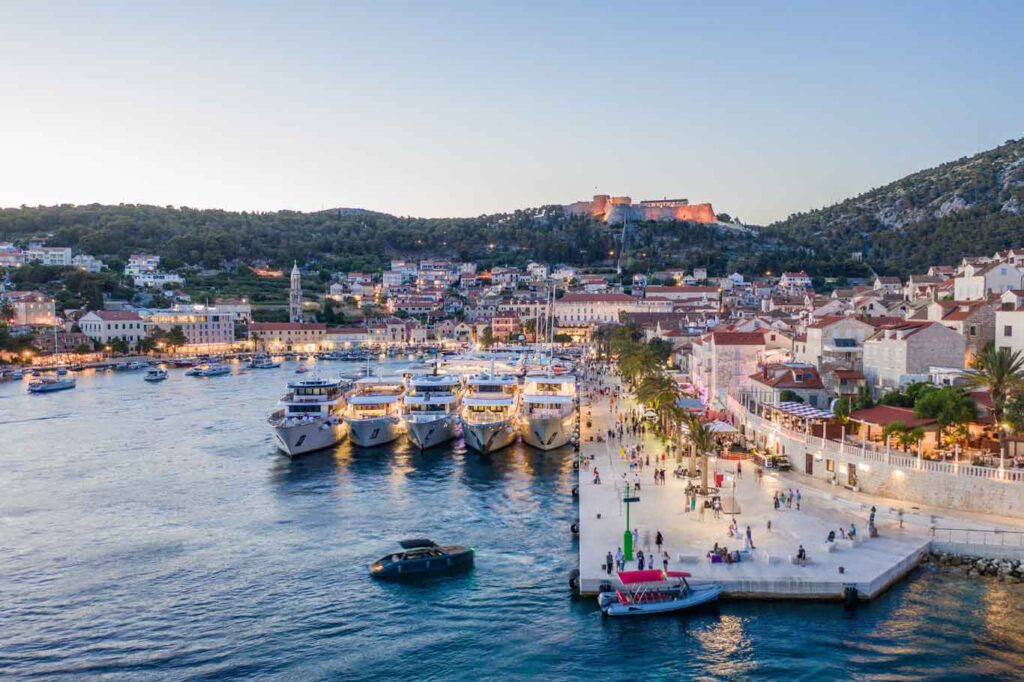 The Best of Dubrovnik
If you're looking to get away from the hustle and bustle of city life, Dubrovnik is the perfect place to relax and rejuvenate. This hidden gem located on the Adriatic Sea, offers stunning views, luxury hotels, and amazing seafood. For those looking for a more active vacation, there are plenty of activities to keep you busy, from hiking to kayaking.
Highlights of Dubrovnik:
The terrace of the Excelsior Hotel overlooking the sea was a great spot for breakfast, lunch, cocktails, or dinner.
Stroll the Stradun – A historic esplanade in the city's center, the cathedrals, and the Sponza Palace.
Take the Dubrovnik Cable Car up to the top and view the city from above
Monica's Haute Tip – Dine at Buza Bar, set on the oceanside cliffs where you can cheer on the cliff divers while sipping beer or wine.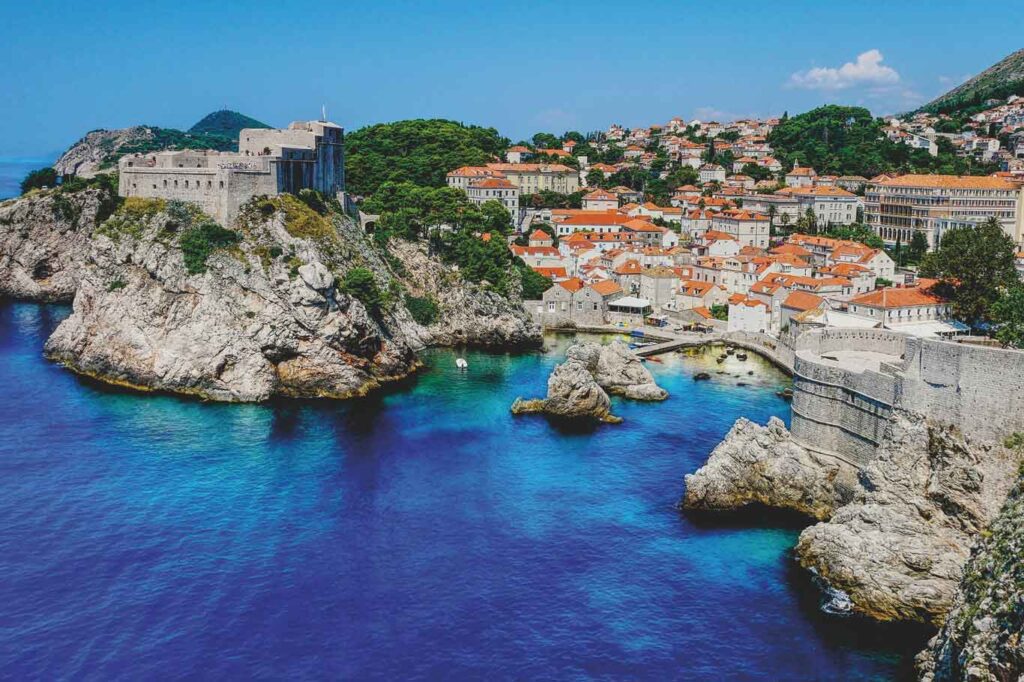 The Best of Split
Monica states that Split must be the home of the original ice cream stands. She says that you find them everywhere. Don't hesitate to stand in the ones with the longest lines. They obviously have the best ice cream and the lines move pretty quickly.
Split is a city teeming with history, culture, and natural beauty. If you're looking to explore all that this city has to offer, here are some of the best things to do:
Stroll through Diocletian's Palace – This imposing palace was built for the Roman Emperor Diocletian and is now a UNESCO World Heritage Site. It's also one of the most popular tourist attractions in Split. You can spend hours wandering around the labyrinthine corridors and visit the Emperor's mausoleum on your way out. The former living quarters will have you believing in ancient times once again.
Walk along Bačvice Beach – Bačvice beach offers not only a refreshing swim but also great views of both Split old town and Marjan hill as well as an array of seafood restaurants nearby.
Explore Old Town Split – Make sure to check out the many historic sites and churches such as Saint Duje's Church or Saint Simeon's Cathedral which were heavily damaged during the Croatian War of Independence but were painstakingly restored by locals and tourists alike.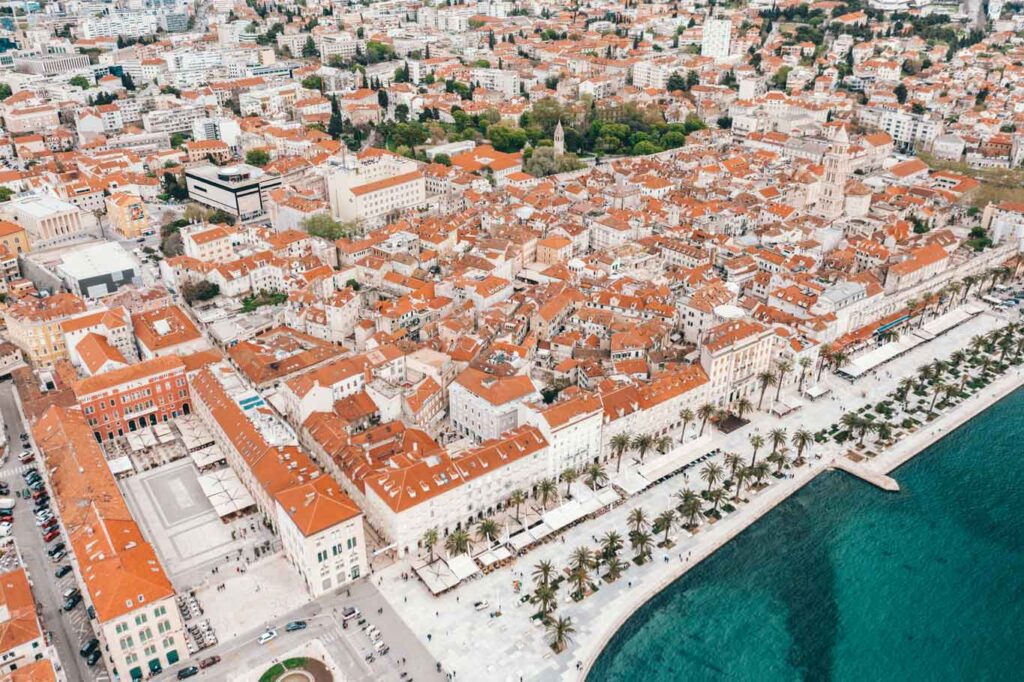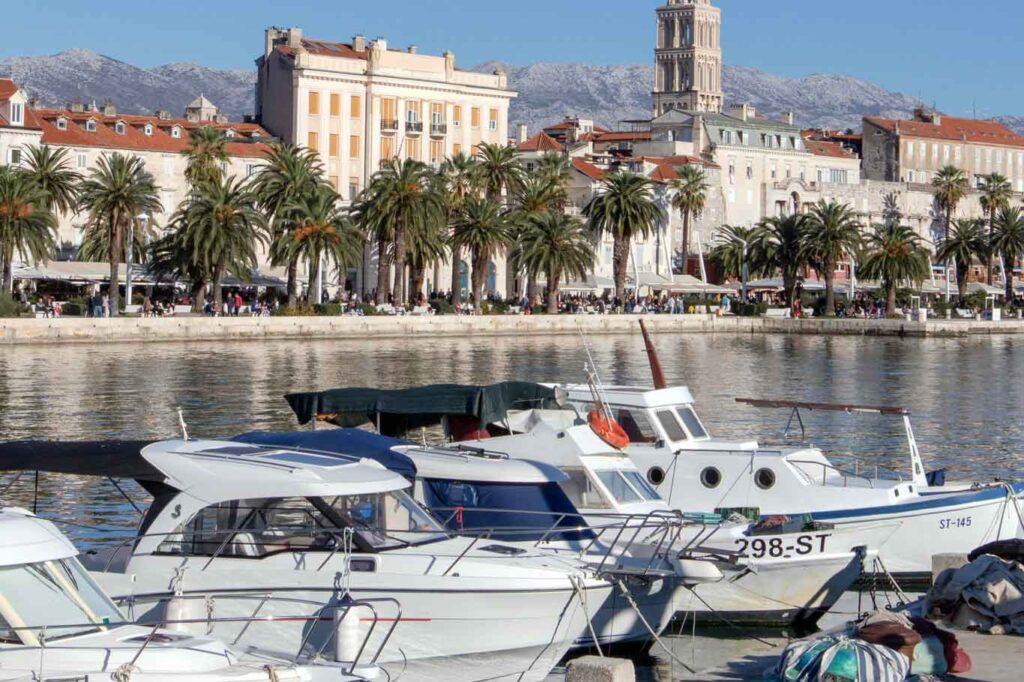 The Best of Brac
If you're looking for the best luxury travel in Croatia, look no further than the island of Brac. With its beautiful beaches, luxury hotels and yachts, and stunning scenery, Brac is the perfect place to relax and enjoy your vacation.
Start by exploring this amazing island. Renting a car or booking an excursion tour can take you around Brac's many scenic sites such as bays, villages, fishing ports, and sandy coves. Head out early to explore Croatia's loveliest beach, Zlatni Rat.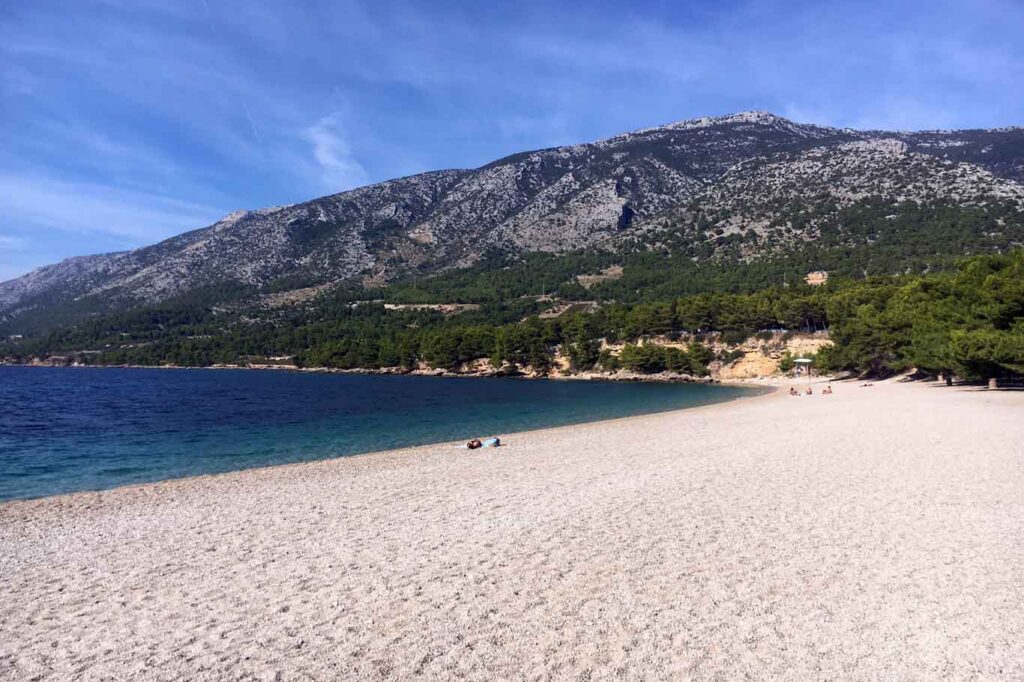 The Best of Zadar and Pag Islands
If you're looking for the best of the best, look no further than Zadar and Pag Island. Here you'll find some of the most exclusive hotels and resorts in the country, as well as some of the best beaches.
Zadar is the oldest continuously inhabited city in Croatia. The many islands surrounding Zadar are also perfect for island hopping in your chartered yacht.
Pag Island offers a different sort of scenery, with bold sculpted rocky landscapes. The island is known for Pag lace, a cultural heritage by UNESCO.
Monica's number one pro tip is to spend some time on the water in Croatia. The country boasts thousands of islands to explore along the crystal clear Adriatic Sea. It's truly a luxurious vacation destination just outside the more popular regions of the Mediterranean, with much of the same appeal: old-world style, breathtaking beaches, and luxury amenities. You can't go wrong exploring Croatia, especially by water. Monica says, "It's magical."