A detailed look at the in's and out's of why Northern Spain is one of the world's top luxury travel destinations, courtesy of Matt Holm.
Northern Spain is one of the most beautiful places in the world and it should definitely be on your travel bucket list if you haven't been there yet! This guide will help you plan your trip to Northern Spain and make sure you have an unforgettable experience while you're there.
Our insider's guide is brought to you by Luxury League member, Matt Holm, who is intimately familiar with a tiny village in Northern Spain.
Matt Holm traveled Europe and Morocco for a year in 1995. He was in Spain, in his words, "chasing some swells," when he met his future wife, Ana, at a Carnivale party. While he lost contact with her in the year of travel that followed, he knew he needed to try to find her again. A year later he returned to the same village and got back in touch with her through mutual friends. Ana told him she'd follow him around the world, as long as they returned to her Northern Spanish village, Luanco, every summer. Now married for over 25 years, they proudly return to Luanco year after year for several weeks at a time.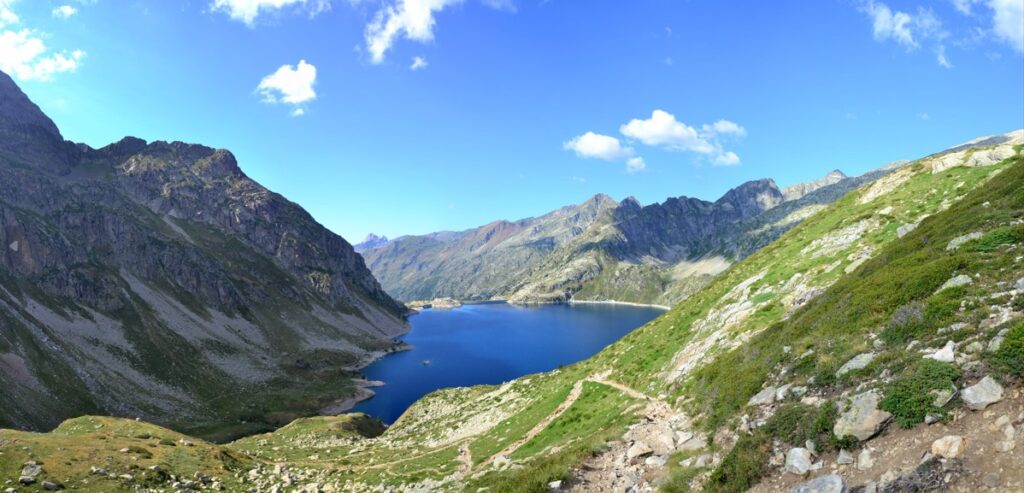 When to Visit Northern Spain
The Pyrenees Mountains in Northern Spain block much of the hot, dry air keeping a cooler temperature during the summer months that is delightful. This climate, which is similar to Northern California or Seattle, is beautifully green in the summer, but colder and rainy in the winter.
Matt's Haute Tip – The Northern Spain region is perfect to visit in the summer when the vegetation is lush and green. If traveling in winter months, be sure to pack for cold and wet weather.
How to Get to Northern Spain
From Austin, it's usually three flights to get to the Northern Spain area. Austin to an East Coast city such as New York or D.C., then on to Madrid with a connecting flight into the village.
Matt's Haute Tip – Alternatively, you can take a scenic train from Madrid or Paris to Gijon.
---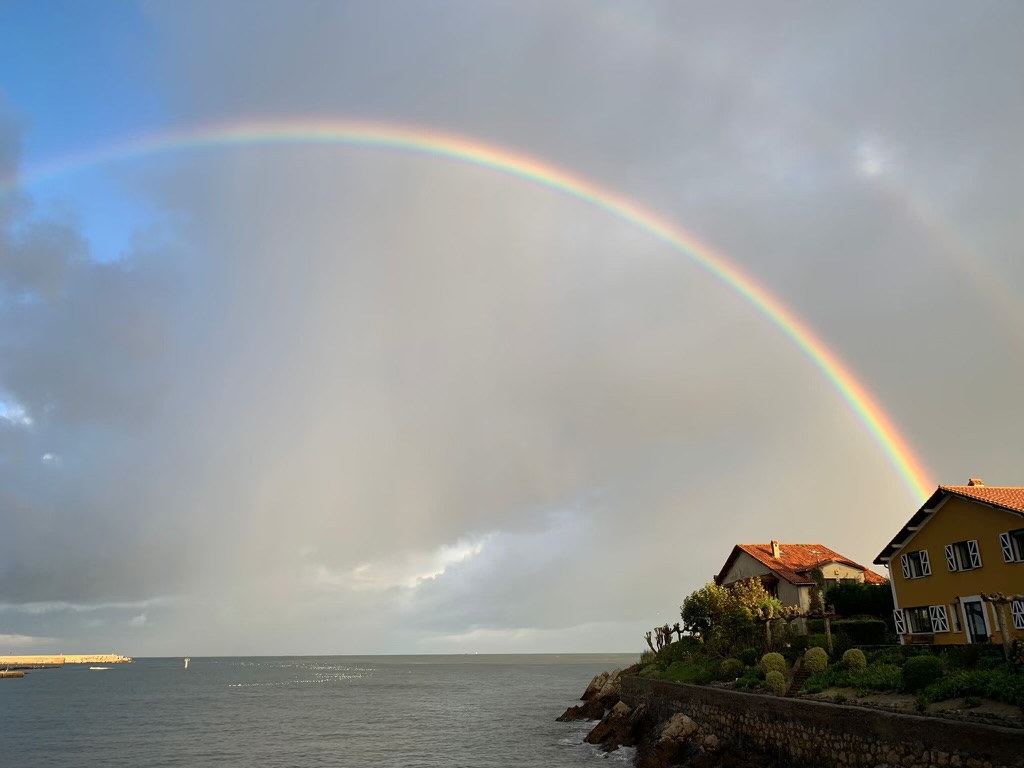 Where to Go in Northern Spain
Matt's home in Luanco, a coastal town on the Cantabrian Sea, is located in the province of Asturias. The only tourist traffic is from other parts of Spain, where folks are coming to escape the heat of summer.
The capital of Asturias is Oviedo, and it's an important stop for anyone traveling through the region. It has a rich history, beautiful architecture, and plenty of things to see and do. Oviedo is also home to the Camino Primitivo, the oldest pilgrimage route to Santiago, or Camino de Santiago. Even if you're not on the pilgrimage yourself, you can visit one of the many medieval buildings, basilicas, and cathedrals in Oviedo and along the route.
Gijón is another one of Matt's favorite coastal cities located in the Asturias region of northern Spain. It's home to a beautiful bay that was the site of many pirate battles. The Bay of Biscay in the port city is also a perfect place to take a chartered fishing trip or relax at one of the many restaurants overlooking the ocean.
The Cantabria region of Spain is full of beautiful beaches and medieval architecture. If you're looking for a city with a laid-back feel that still offers plenty to do, then Santander should be your choice. The city has its own airport, making it easy to get there from other parts of the country.
Matt's Haute Tip – With the mild climate, coastal location, and white sand beaches, there's never a bad time of year to visit Northern Spain.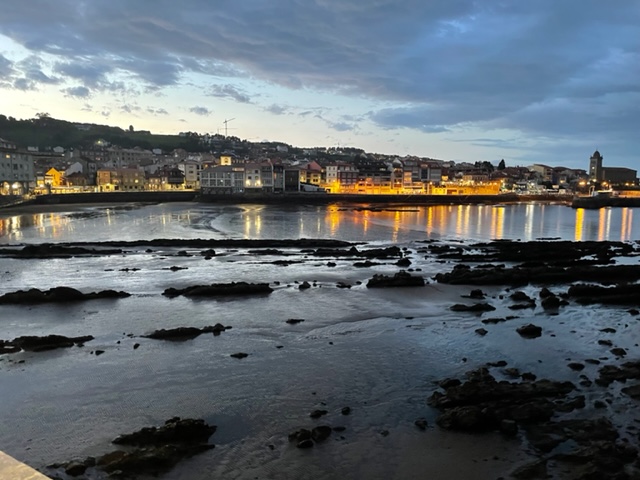 What to Eat and Drink in Northern Spain
Just like Northern California is known for its wine thanks to its agriculturally rich soil, so is Northern Spain. The Galicia region produces some of the best wine in the world. If you happen to be in the region, be sure to stop by one of their many wine museums or vineyards. The two most popular are Mendoza Vinopolis (A Coruña) and San Xoán de Rías Baixas (Lugo).
Along the seashore, you'll also enjoy cold Atlantic seafood, including squid cooked in its own black ink.
The area is so agriculturally rich, no matter where you go you're bound to get good food. Go to the countryside for fresh cabrales cheese – a blue cheese special to the Asturias area. Enjoy cured meats, bitter ciders, fresh fruit, and vegetables no matter where you visit.
Matt's Haute Tip – Just drive and explore the area. Ask the locals for their favorite restaurant. You'd be surprised what you find on the inside of a restaurant versus what the outside might reveal. It might not look like anything, but could still be a Michelin-star restaurant. The decor may not be awesome but the food is amazing.
---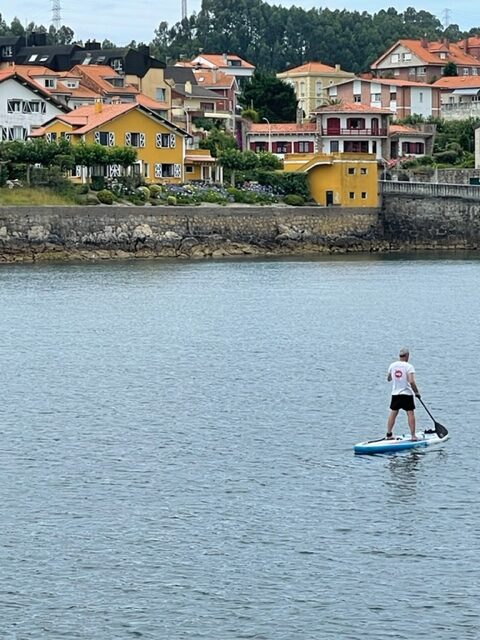 What to Do in Northern Spain
One of Matt's favorite things to do is drive the coastline of Northern Spain. He compares it to the rugged shores of Northern California. You'll find places that are perfect for sailing, paddle boarding, surfing, or simply lying on the white sand beaches of charming towns like Asturias, Cantabria, and Galicia.
You can also dip into the countryside for 1000-year-old architecture and culinary delights. You'll find spectacular views, delicious food and great shopping at every turn.
A unique event happens each year in Matt's second hometown of Luanco. Professional Beach Tennis, or Tenis Playa in Spanish, takes place each July, during low tide. The town erects stadium seats just off the shores of Luanco. When the tide rolls in, the water flows under the stadium. When the tide rolls out, the hard-packed sand is ready for a tennis match. These matches may be played at any hour of the day, depending upon the low tide. Matt says you can turn in the stands and see their mustard-colored house.
Where to Stay in Northern Spain
Matt says that Oviedo is a great walkable city, and he'd recommend any of the historic hotels in the city center. It's not on the coast, but it is centrally located to use as a home base during your stay in Northern Spain.
Matt's Haute Tip – We'd also recommend finding a villa on the coast through sites such as VRBO so you can get the true local experience that Matt enjoys.