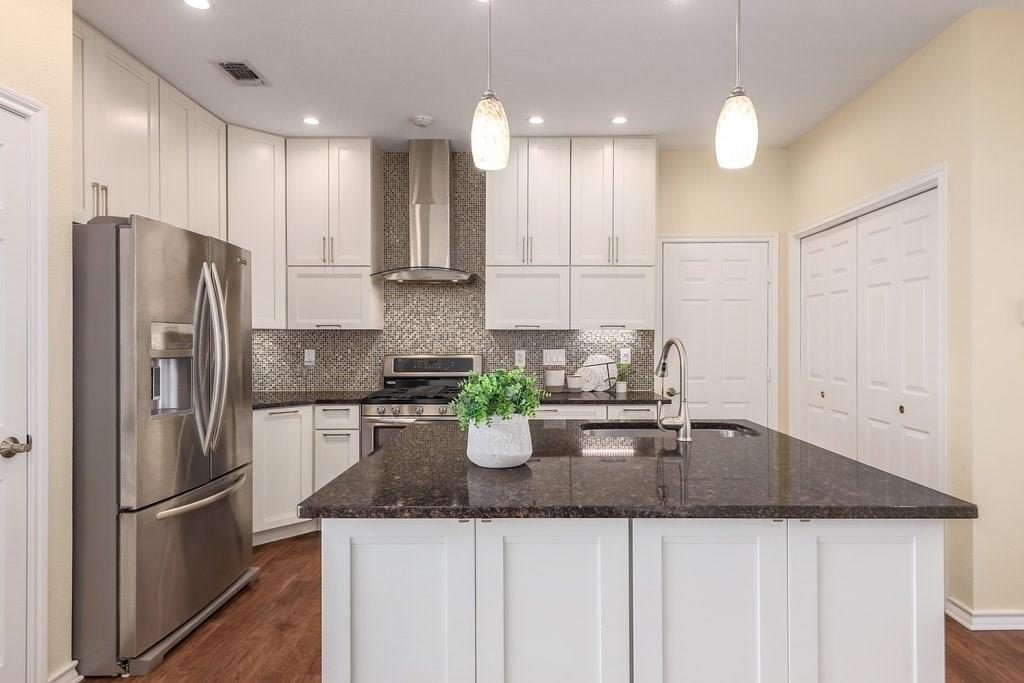 The Austin real estate market is competitive! When it comes to selling your house, you want to do everything you can to increase your property's value without going overboard. Most potential buyers will have updates and renovations of their own in mind when viewing your house, so a full remodel usually isn't necessary; however, making a few updates can draw in more prospects while increasing the value of your home.
With the help of Greater Austin Residential Service Company, we've come up with five updates you can make to your home to wow potential buyers.
1. Give your kitchen a facelift.
A kitchen can truly make or break the sale of a home. A full remodel may not be possible, but you can easily make a few updates; like replacing your cabinet hardware and drawer-pulls, adding a tile backsplash, and reapplying your grout to give it a fresh new look. Another idea is to paint your kitchen island a complementary gray, black or navy blue color, creating a more luxurious atmosphere without having to repaint all your cabinets.
2. Spruce up your bathrooms.
Bathrooms are another big selling point for potential buyers. Try to look at yours with fresh eyes, because it's easy to overlook simple updates when you use a room every day. Obviously you want to be sure to fix any leaky faucets or toilets, but freshening up the tile, caulk, paint or wallpaper can go a long way. You may even want to replace the tub, toilet, or add in a double sink. A spruced up bathroom shows the buyer that you put effort into keeping your home nicely maintained.
3. Update your fixtures.
Symmetry and consistency bring a sense of thoughtfulness to a living space. So when ceiling fans, lighting fixtures and plumbing fixtures are out of sync, with clashing designs or metal finishes, it can suggest that the owners have given only haphazard attention to their home. You want potential buyers to feel that the entire property is current and well-cared-for, and updating these things to reflect a consistent aesthetic is a relatively inexpensive way to communicate value.
4. Add color (and personality) to your rooms.
Many home buyers appreciate living spaces that feel "new," even when the structure has been around for some time. One of the easiest and least expensive ways to give a room that fresh, ready-for-move-in feel is to paint the walls with an attractive and universally appealing neutral color scheme. A well-chosen paint color can highlight trim work and other architectural features, while touches of bolder colors might come in the form of an "accent wall" in a particular room, or by updating the backsplashes in the kitchen or bathrooms and painting older cabinetry to match.
5. Give the exterior some TLC.
Curb appeal adds tremendous value to a property, making it a place buyers are proud to come home to. Pressure-washing sidewalks, driveways, decking and siding can restore them to their original color and, in many cases, give the property a "like new" appearance without changing anything. Other small touches, like replacing worn decking or fencing boards, updating exterior lighting fixtures, and painting exterior doors, can also dramatically increase the attractiveness of your home.
GARSC has been adding value to Austin-area properties for years, and they're equipped to tackle virtually any make-ready project you have in mind. Contact them today!