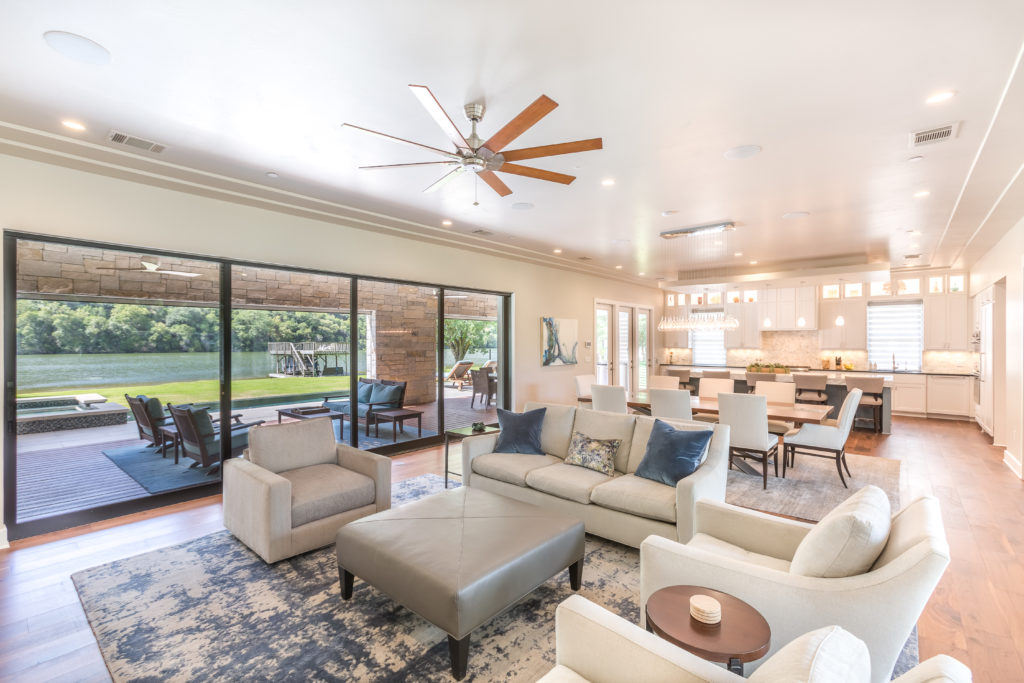 When it comes to designing a luxury home, the possibilities are endless. From glass walls to heated floors and secret rooms, every home is uniquely created to cater to the client's specific desires.
Jenkins Design Build is an award-winning luxury architecture, design and custom home builder in Austin, Texas. Prior to starting a project, they spend 2-3 hours with each client, learning exactly what they want and need in their dream home. Once it comes time to present the floor plan and reveal that one specialized luxury item that will make all the difference, the excitement from the client is what brings the most joy to the process.
Below are the top 10 luxury items to include in your floor plan:
1. Walls of Windows
Large windows continue to get even larger, and are now taking up entire walls and two-story spaces — even the corners can be glass! Using the home's architecture to their advantage, the Jenkins team creates a treehouse essence with their thin-profile windows to maximize views and cultivate privacy.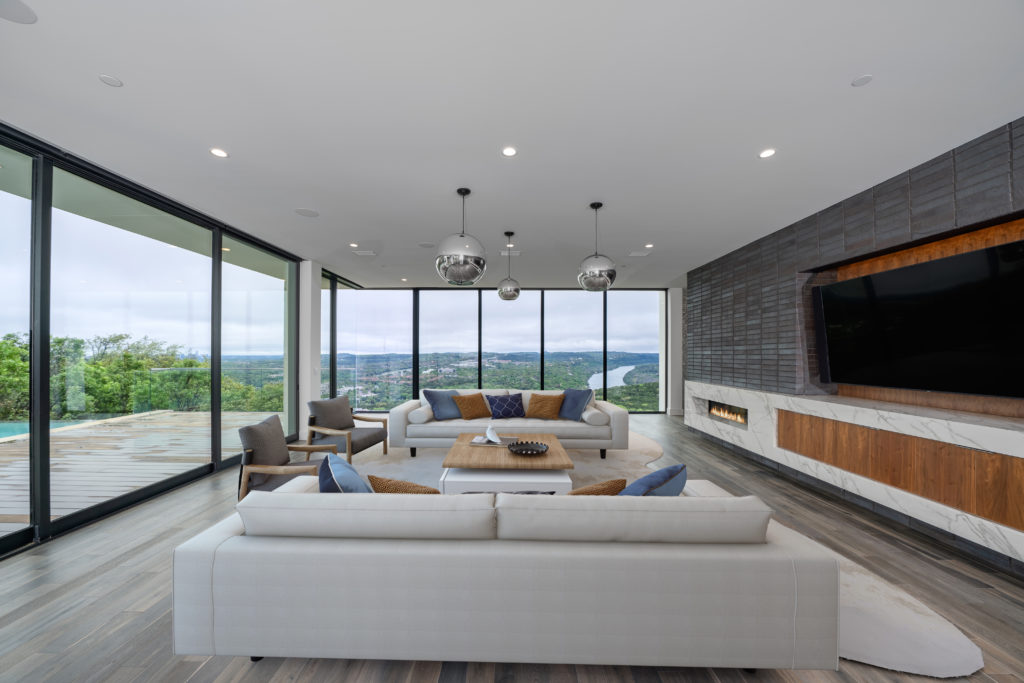 2. Shower-Sauna Combo
Jenkins recently designed a unique shower and sauna for a couple who had roots in a Scandanavian country where it's very cold in the winters. "It was a neat opportunity to incorporate the shower and the sauna into one space," says Jason Hebert, Lead Architectural Designer. "I think our Interiors team did a great job keeping it clean and minimalist but also warm and inviting, and the clients just love it." Typically, a sauna is hidden behind a large door. In this case, they incorporated a glass enclosure to create an opportunity to see the beautiful wood inside the sauna and effectively connect the two spaces.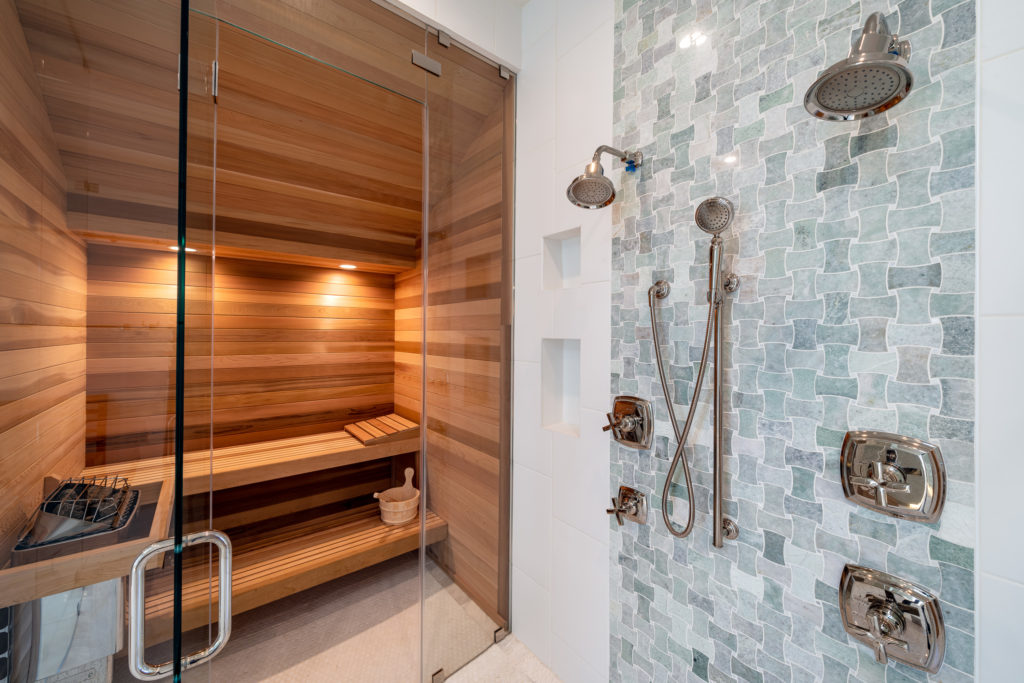 3. Heated Radiant Flooring
Here in Texas, most of us don't appreciate the true luxury of waking up in the morning and putting your feet down on warm floors. Many years ago, a family from Chicago insisted on having heated floors in their master suite. To them, heated floors was a luxury they could not live without. Since then, the Jenkins team has noticed that their New York clients often tend to enjoy heated radiant floors much more often than their Texas clients. However, for those who love it, getting up in the morning to warm floors is true luxury.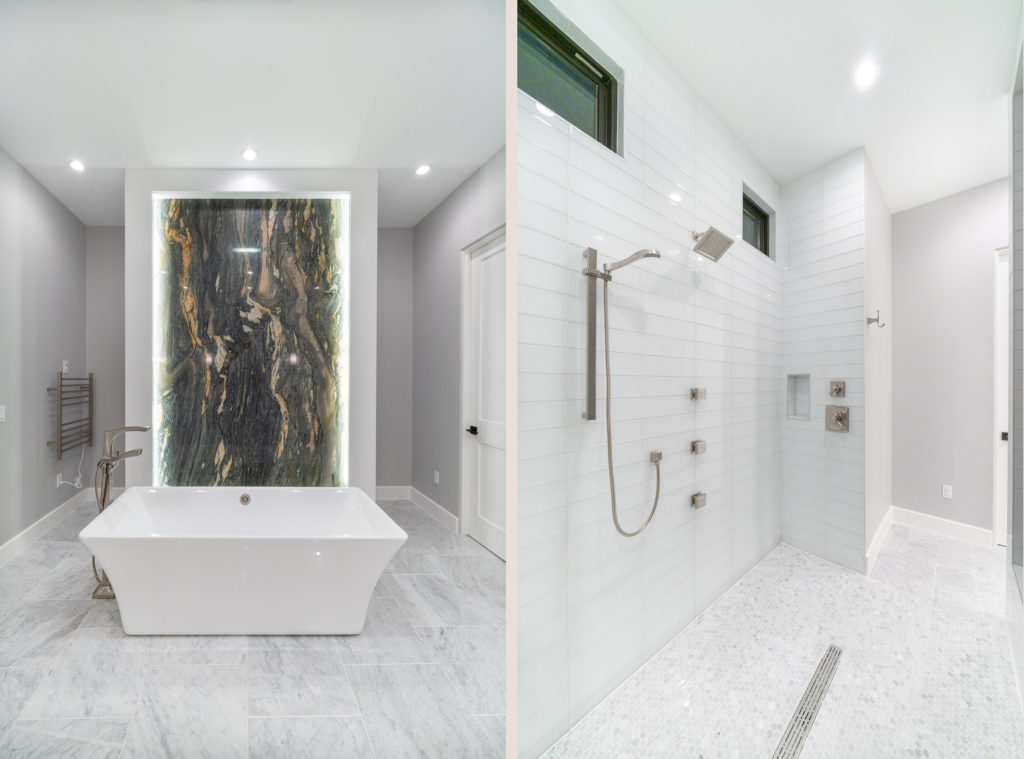 4. Wine Rooms
Wine rooms have evolved into a showpiece. Whether a wine collector or connoisseur, most clients are drawn to the idea of a glass-enclosed wine room located in the center of the home. When entertaining guests, the wine room presents a fun opportunity to see everything clearly displayed and pick out your favorite wine. Some clients have even requested to have their wine rooms located near the kitchen for more convenience — or to the side of a special dining area where there may be guests gathered for dinner.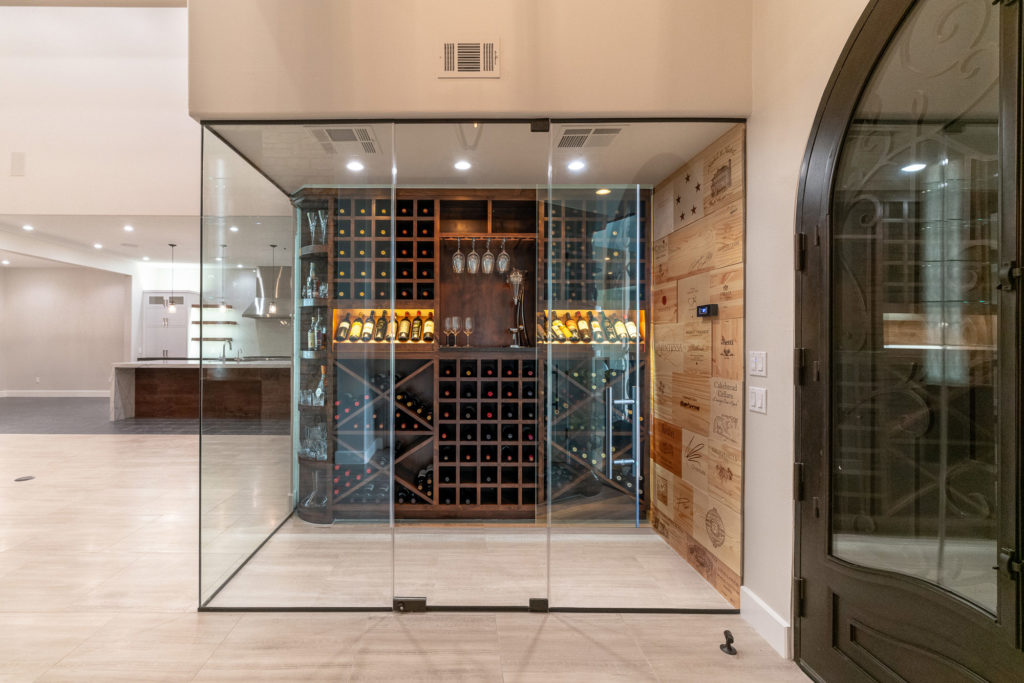 5. Large Sliding Retractable Doors
Becoming "one with nature" is easy with large sliding retractable doors. These are made of glass and retract all the way back into the pocket of the wall. If you're unfamiliar with how these work, head on over to the Jenkins Design Build office, and they can show you what it's like. Once you experience the feeling of the indoor/outdoor continuation, we guarantee you'll fall in love and demand these in your next home.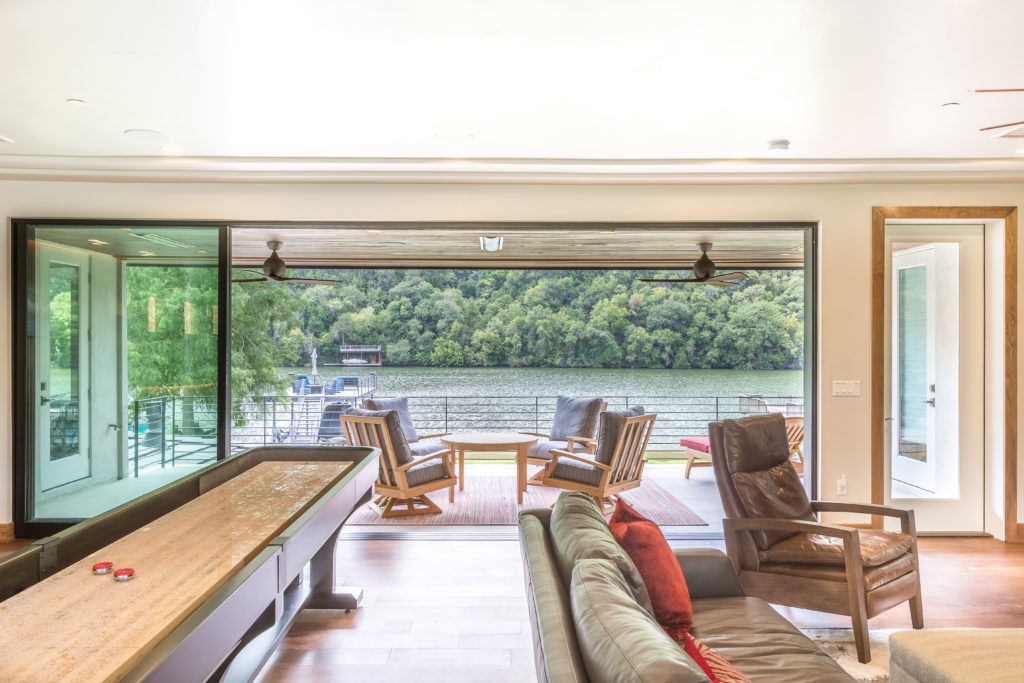 6. Hidden Rooms
After all these years, secret rooms are still popular. The Jenkins team first designed a home with a hidden room behind a bookcase in 2008. As you'll see in the image below, styles have evolved and secret doors are more commonly designed as thin pieces of trim overlaying the wall. This particular client requested a poker room where cigar smoke could be contained. Not only is this room in a separate wing of the home, but also a secret that he and his poker buddies know about.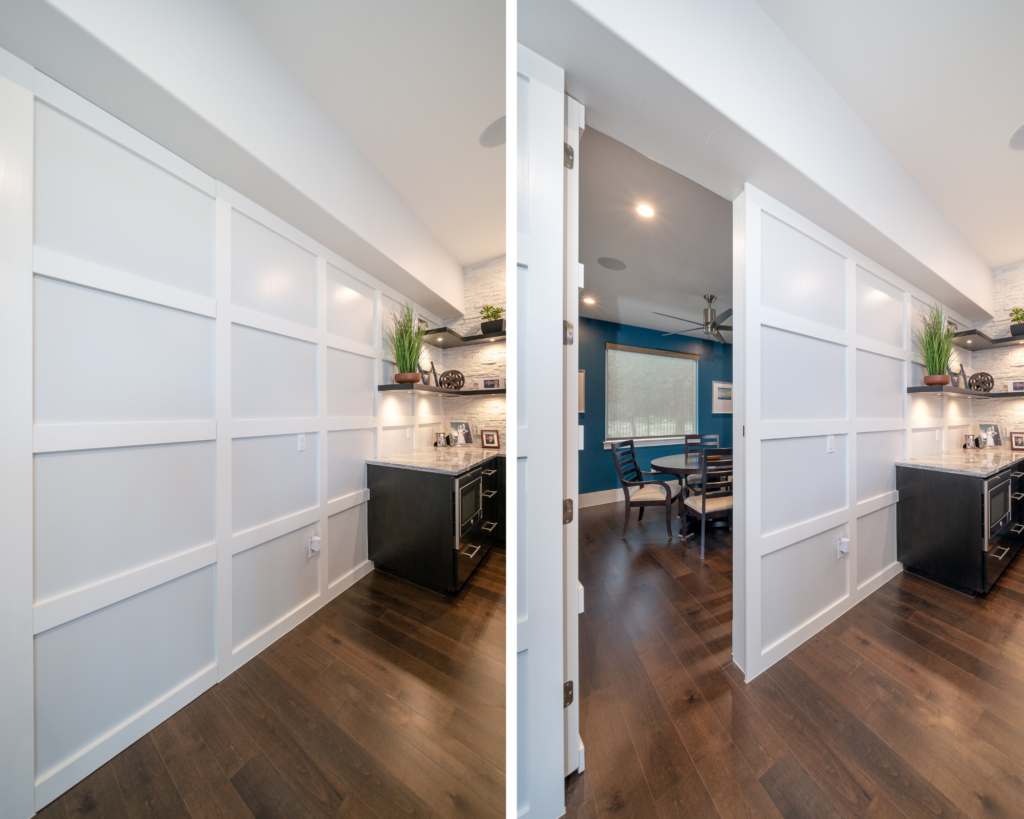 7. Game Rooms
We're not talking about your typical playroom. We're talking about a game-hunting display room with all the Texas memorabilia you can imagine. Complete with a saloon-style wet bar, these game rooms provide abundant wall and floor space to display wild game conquests from safaris and other hunting expeditions. Of course, Jenkins Design Build does not forget about every wife's request: a balcony to keep the cigar smoke out of the house.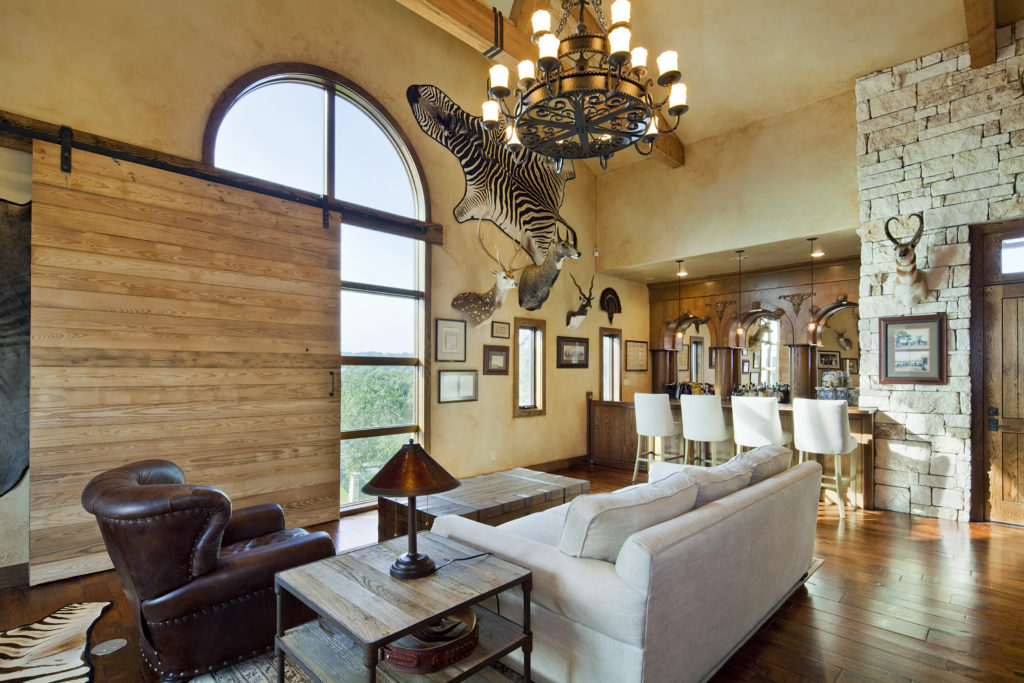 8. Smart Appliances
Providing meals for your family will always be a priority. Because of how busy our lives are, smart appliances have become more common. These can be programmed to prepare your meals at specific times, and can even communicate with your smart devices. Manufacturers are also coming out with healthier methods of cooking that also take less time — like steam, for instance. "Most appliances are going low profile and less noticeable," Tracy Miller, Lead Interior Designer for Jenkins, says, "they're blending better with our more modern cabinetry in an effort to bring simplicity and ease to the kitchen."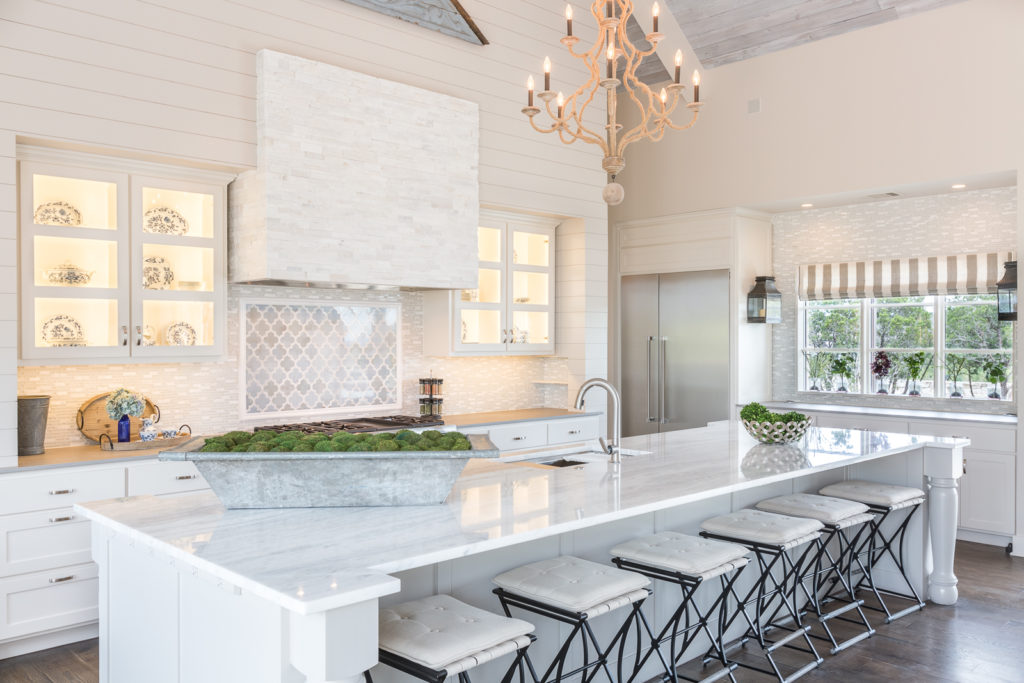 9. Luxury Styles
Of course, we can't talk about luxury homes without talking about style. Trends have moved away from heavy Tuscan and more towards a cleaner look, while still keeping that timeless, classy style you won't get tired of years down the road. One of the challenges the Jenkins team often comes across is that clients have a hard time explaining their style, so they have a lot of back-and-forth questions. Tracy Miller says "the key to getting it right is taking what they like and creating the right balance and scale of colors and textures in the space."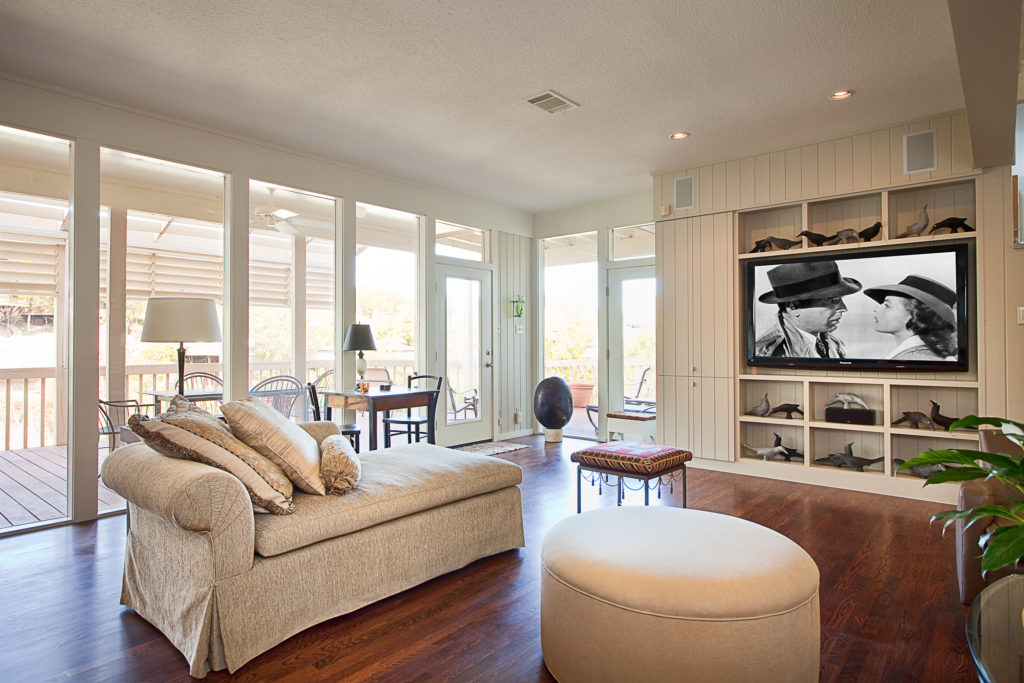 10. Privacy
Today's busy lives lead to the need for a quiet sanctuary to get away. You can see this reflected in the way front doors are now designed. They used to be very large, obvious and right in the front (usually the middle) of the home. Whereas, now you may "meander through a courtyard to the front door or maybe you go through a gate and then there's this procession that kind of creates a certain experience. You may walk by a water fountain or you might walk on special stepping stones, but all of this creates some sort of journey into the house versus just walking into the house through a front door," says Jason Hebert, Lead Architectural Designer.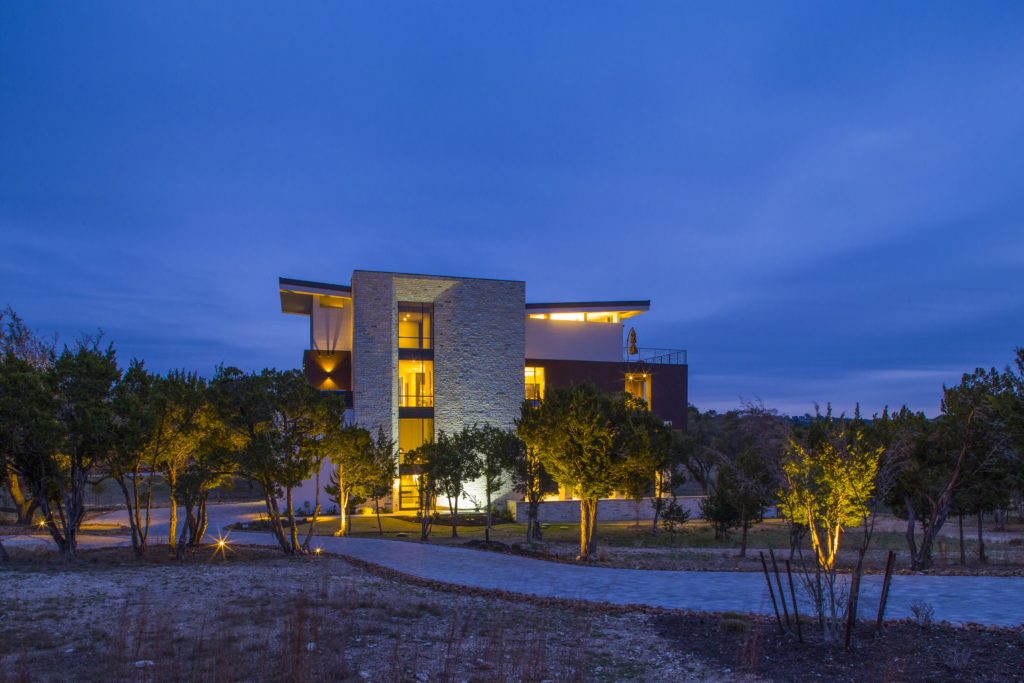 In the end, everyone's home should be a reflection of their own style, family, history, current and future needs, and how they envision their perfect living environment. That's the perfect combination to get those luxury items that are the most meaningful and enjoyable to the family living in the home.