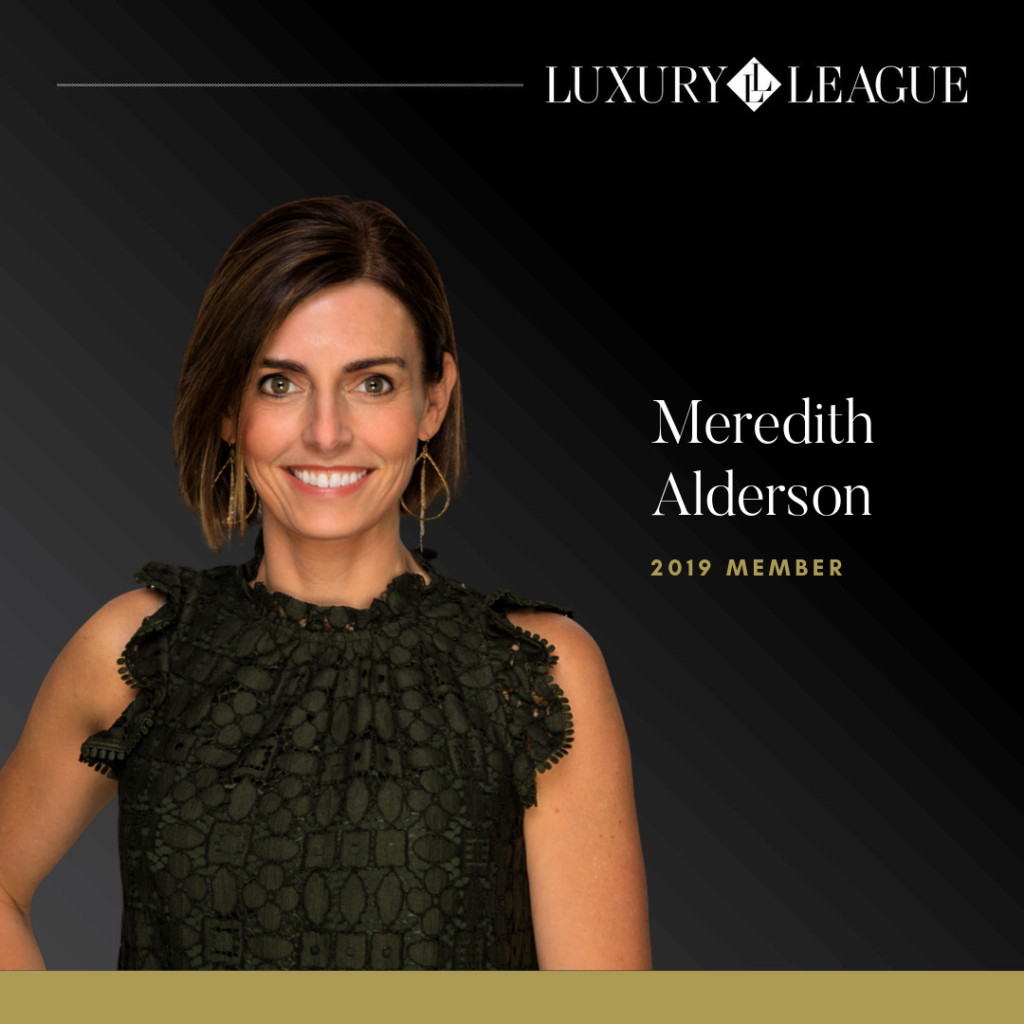 It was completely serendipitous that Meredith found her way to Austin after growing up in the Midwest and working for years at a corporate job in San Francisco. After her husband's career presented her family with the opportunity to call Texas home, they took the leap, encouraged by the unparalleled intersection of quality of life, cost of living, and an extraordinary arts, culture, food, nightlife and technology boom that is happening right now in Austin, Texas.
After graduating with a degree in fine arts from Indiana University, Meredith followed her burgeoning ambitions to the West Coast where chance and determination led her down the path to a successful career in technology. She experienced compounding achievements in both professional services and sales for a public corporation in San Francisco before eventually departing as a Director 15 years later.
After working for so long in the tech industry, her love for architecture and design could no longer be ignored. Invigorated with her characteristic drive and passion, Meredith launched a new career in residential real estate. A history of business experience and a lifetime of steadfast tenacity were her winning combination, allowing Meredith to rapidly grow into a top-producing agent in one of the most exciting markets in the country. In her first three years in Austin, she was a major contributor to the #1 Real Estate team, awarded by the Austin Business Journal, and now consistently finds herself in the top 1% of Austin Realtors.
Meredith attributes her expeditious successes to the fact that her entire professional life has been focused on customer service and client satisfaction – and her clients will affirm that she provides the very best. Her enthusiastic, client-focused approach has allowed her to build a strong referral network from past clients, and Meredith's mix of authentic affability and concentrated diligence has found her clients a home for now and a friendship for a lifetime.
Meredith lives in Central Austin with her husband, three children, and silver lab. In her free time, she's likely to be found around the trail at Lady Bird Lake, exploring Austin neighborhoods, enjoying the food and music scene, or catching up over coffee with a past client.
Whether you're relocating, buying your first home, moving within the Austin metro area, or investing in the Austin market, Meredith welcomes the opportunity to share her expertise and professional approach with you and looks forward to providing an outstanding, relationship-focused experience that you're unlikely to find anywhere else.
Check out Meredith's available listings here.