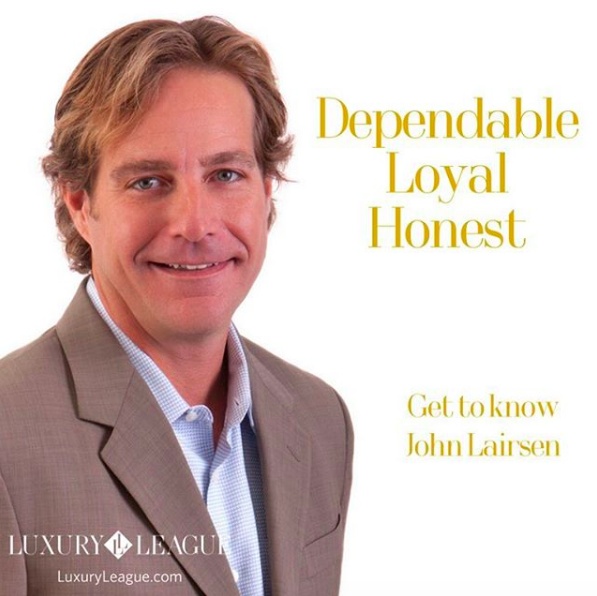 John Lairsen, a Texas native and resident of Austin for over 20 years, is one of the leading luxury real estate brokers in Austin. The combination of his passion for real estate and his love for Austin makes him the ideal real estate resource.
Originally moving to Austin to attend the University of Texas, he quickly realized his love for Austin and his calling in life, real estate. Shortly after enrolling he made his first investment in Austin. This transaction kicked off that passion and set his future in motion in the Austin real estate market. He graduated from the University of Texas and received a BA in Economics with a minor in Real Estate.
Soon after graduating he formed Travis Real Estate, a boutique brokerage with a simple goal, service that exceeded client expectations. This service based reputation has created a strong bond of trust and loyalty with his clients. He prides himself in having clients for life.
John also works with several local builders helping them find land and bringing new product to market. His in depth knowledge of current active listings and private listings not yet on the market can be invaluable when searching for that special property. His enthusiastic passion for real estate and knowledge of the Austin market can make your transaction seamless and fun at the same time. Whether you are looking for the perfect home, lot to build your dream home or an investment opportunity, John can help you from start to finish to obtain your goals.
 
To view John's listings and contact information click here.