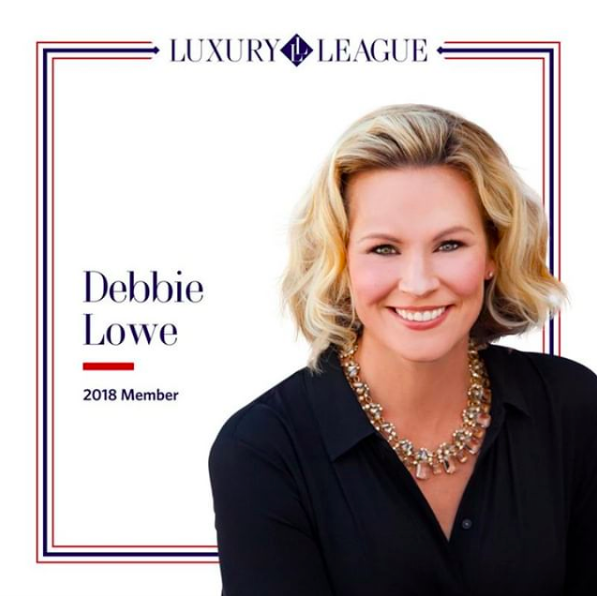 Debbie discovered her passion for real estate while touring an open house and helping her good friends find their dream home. When they found that perfect home, she knew that she had found her calling. Debbie has now been involved in real estate for over 13 years and is a Top 10 Producer with Moreland Properties. She is also honored to be a current member of Elite 25 Austin.
She draws from her personal experience with home building and staging to advise her clients on how best to approach their home purchase or sale and to get them the best possible price. Debbie is known to go above and beyond to meet the needs of all of her clients.
As a mom of 4 boys, Debbie also understands what a family is looking for in their new home. Her honesty, determination, energy and professionalism make her someone you really want to work with. She also knows that buying and selling a home can be very stressful and she will do everything in her power to make it as stress free and enjoyable as possible.
Debbie is a sixth generation native Texan who grew up in San Antonio. After a successful career in television and films in New York and Los Angeles, she and her husband, Chris, relocated to Austin where he grew up. Debbie and Chris now have 4 boys who attend Regents School of Austin. They are active in their church, Austin Ridge Bible Church, and they support many Austin charities, including Habitat for Humanity, Austin Area Food Bank, and Boys and Girls Clubs. In her free time Debbie loves to spend time with her family and friends, and you will most likely run into her and Chris seeing live music around Austin, at a little league baseball game or simply enjoying a good glass of wine on a date night.
To view Debbie's listings and contact information click here.