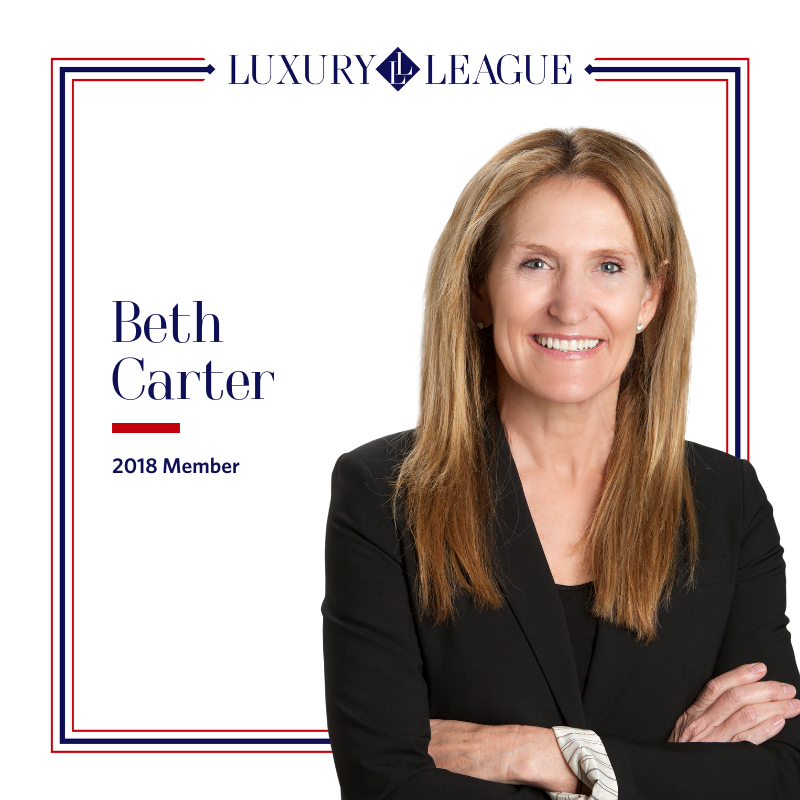 What Beth Carter loves about real estate is the promise of adventure. Every move brings a new setting, a new project, new friends or a fresh start with family to create a new home. Since joining Moreland properties in 2010, she has had the pleasure of helping friends, family and clients embark on their real estate adventures.
Beth has been an Austin resident for nearly 30 years. Growing up in the Northeast, she attended Middlebury College in Vermont to ski (and study) and then Yale University where she received a Master's degree in Public Health. Beth put her degree to use serving as Vice President and Assistant Administrator at a variety of hospitals on the East Coast. After moving to Austin with her husband, Shelby Carter, and raising her three children in the Westlake community, Beth joined Moreland Properties where she has been committed to great service, support and results for her real estate clients.
Over the years, Beth have been an active participant across many areas of the Westlake and Austin community. This has ranged from serving as chair of the Bridgepoint Elementary School Carnival, coordinating volunteers for the school book fair, serving on the Westlake High School PTO and lacrosse board, participating on the Lower Colorado River Community Advisory Panel, and serving as Secretary and President of her HOA. Beth's local expertise and extensive network, paired with her ability to creatively solve problems, allows her to effectively support and advise her clients on their real estate needs.
Beth currently live on Lake Austin in Westlake. When not doing real estate, she loves to run on the hike and bike trail with her husband or friends, enjoy the casual Austin night life, spend time with her family, or head to the mountains to ski, hike and relax!
To view Beth's listings and contact information click here.