Each year, agents in Austin's real estate community apply for the prestigious recognition of the Platinum Top 50 Awards Program. Platinum Top 50 annually recognizes 50 residential Real Estate Professionals for their outstanding achievements in sales, education, industry participation and civic leadership. Often referred to as the most successful and well-rounded Real Estate professionals, Platinum Top 50 Winners exemplify initiative, involvement, success, and philanthropy.
Through participation in Platinum Top 50, these Austin real estate professionals experience various products and services by PT50 preferred affiliates, allowing them to be on the cutting edge of what is new and exciting in the marketplace.
Austin Homes
Ashley Pope
Carol Dochen, Realtors
Carol Dochen
Gottesman Residential
Nicole Kessler
JB Goodwin Realtors
Gay Puckett
Keller Williams Realty
Amber Hart
Ana Swanson
Carla Umlauf
Desmond Milvenan
Eric Copper
Francie Little
Jeannette Spinelli
Kathleen Bucher
Kuper Sotheby's International Realty
Susan Doyle
Lisa Sexton
Marathon Real Estate
Luisa Mauro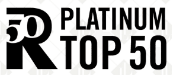 Winners will be announced at the 2018 Platinum Top 50 Austin Awards Ceremony, Friday, December 15, 2017, at the Sheraton Austin Hotel at the Capitol.