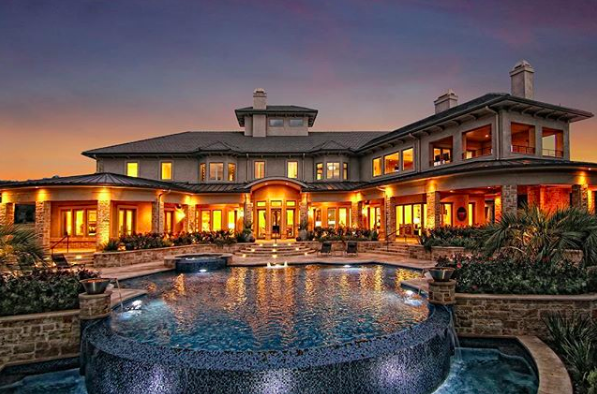 Zbranek & Holt Custom Homes is a Hall of Fame, 2 Time National Master Home Builder and Renovations Specialist serving the greater Austin and Texas Hill Country areas with over 38 years of building experience.
We have been named "Custom Builder of the Year" 3 of the last 5 years by the Austin Business Journal. Our process includes an online project management system that keeps clients, architects, designers, purchasing agents and the project managers on the same page throughout construction.  We do not buy lots nor build unsold speculative homes. Inventory expenses strain a builder's cash flow and can cause decisions that are inconsistent with business longevity, which can directly affect clients. We are a Fixed Price builder and have zero debt.

Our commitment at Zbranek & Holt is to listen to your initial vision and lead you through all the stages of building or remodeling your dream home.  As a full service design-build firm we strive to provide each client with a home that is designed specifically around their family's individual lifestyle needs, desires and architectural preferences. From traditional estates, contemporary masterpieces or luxurious waterfront or golf course homes including spectacular Farm & Ranch properties we bring your vision to life.
With Zbranek & Holt it's about more than building a great home—with us, it's about you! 
Our goal is to make your home building or remodeling process a pleasant, enjoyable and stress-free experience. Whether you are at home, at work, on the road, or on vacation, Zbranek & Holt Custom Home puts information at your fingertips about your selections, upgrades, financial decisions, questions, documents, photos and more. Our teams commitment to providing exceptional customer service is the cornerstone of our business.

We believe in building lifelong relationships with the people who have entrusted their dream homes to our expertise. Our unremitting commitment to ultimate customer care has not only earned us a sterling name in the home building industry, but it has also generated a remarkably high level of customer satisfaction.  Homeowners become longtime friends and part of our extended family.
Zbranek & Holt Custom Homes is proud of the recognition and awards we have received on behalf of the distinctive homes we have built over the years. While we are grateful for the recognition, our most important achievement remains the relationships we build with our clients.

Noted Recognition and Awards
National Best in American Living Award 
3 Time Austin Business Journals Custom Home Builder of the Year 
5 Time HOUZZ Best of Design
2 Time National Master Builder of the Year 
6 Time Custom Home Builder of the Year
Austin Home Builders Hall of Fame
Austin Chamber Customer Service Award
It's an honor to be affiliated with Luxury League Austin and its distinguished group of professional realtors.
To schedule a complimentary consultation with Steve Zbranek, 2-Time National Master Builder of the Year and Austin Home Builders Hall of Fame inductee call 512-261-0344. Please visit www.zhcustomhomes.com for more information.