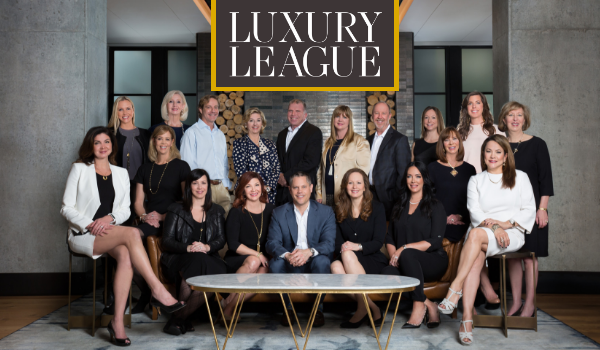 Top Row (L to R): Kathryn Scarborough, Kathleen Bucher, John Lairsen, Gay Puckett, Mark Clausen, Desmond Milvenan, Kirk Lewis, Luisa Mauro, Nicole Kessler, Carol Dochen. Bottom Row (L to R): Lisa Sexton, Susan Doyle, Ashley Pope, Carla Umlauf, Eric Copper, Ana Swanson, Amber Hart, Francie Little, Jeannette Spinelli.
It is time to recognize the Austin real estate agents who have excelled in the area of luxury real estate sales in 2016. Luxury League members are experts in buying and selling luxury properties in Austin and the Texas Hill Country. These real estate agents represent an extremely small segment of the real estate market due to their knowledge and experience with luxury transactions. For the buyer who is in the market for a luxury property, this expertise is key.
Each year, Luxury League members are chosen by an advisory board based on the previous year's luxury sales performance.
This year, the group collectively sold 138 properties at a price point of over $1 million, and cumulatively closed over $428 million in 2016.
We are proud to announce the members of the inaugural, Luxury League Austin class:
In the market for a luxury property? Let one of these experienced agents help you find the home of your dreams in Austin. To view a list of their properties for sale, please visit their individual profiles.