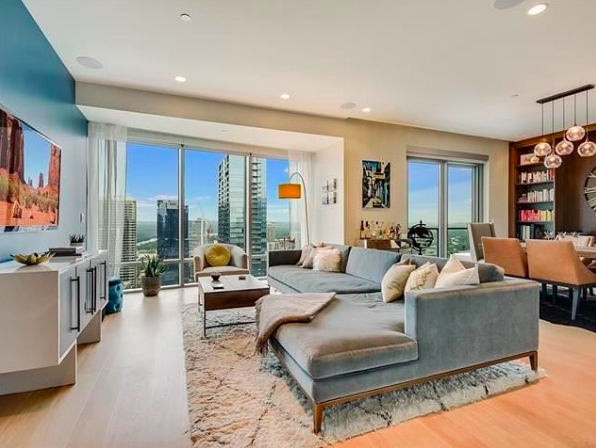 This luxury residence in the Austonian, at the intersection of Congress and 2nd, allows you to enjoy everything downtown. Privacy, in the heart of Austin, abounds from the moment you greet the valet. Concierge at its finest is provided along with amenities contributing to the luxury feel. This listing features state-of-the-art fully equipped kitchen, city views, and fantastic finish throughout. The city views throughout allow you the full downtown living experience.
Property Features Include:
•  1 Bed
•  2 Baths
•  Stainless steel appliances
•  City views
•  Valet and concierge service
See more listings from Kirk Lewis here.